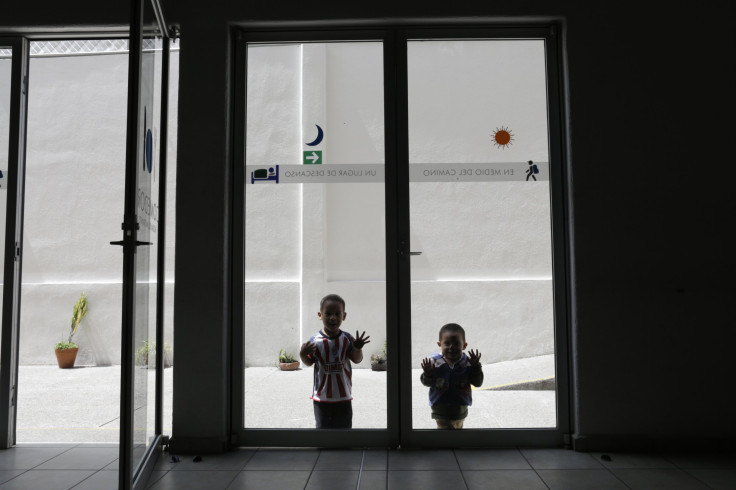 The child migrant crisis has a new slogan: "Obama will take care of us." According to a new report from WND, the slogan is heard often by border patrol who encounter the unaccompanied minors. In an exclusive interview. Rep. Steve Stockman, R-Texas, also 13-year Border Patrol veteran revealed many in the recent surge of undocumented migrant children are coming with one phrase on their mind: "[they] are coming prepared to game the U.S. immigration system, even repeating the mantra, "Obama will take care of us."
With nearly 50,000 children arriving at the border this year, the crisis is becoming a centerpiece for immigration reform. "I don't usually get into the political part of it," explained Chris Cabrera, now a vice president in the National Border Patrol Council Local 3307, "but I find it odd that their whole thing is, 'We are going to get amnesty when we get here. Where is my permiso? Where is my permission to go north so I can get my medical care and my schooling and all that? President Obama is going to take care of us and make sure we're all OK.'
"Whether it's the adults or the young kids, one thing we consistently hear is, 'Obama will take care of us,'" Cabrera said. Meanwhile, Mexico's Secretary of State, José Antonio Meade Kuribreña, has said that the lack of immigration reform in the United States undermines diplomatic relations. In a joint press conference with the Governor of California, Edmund G. Brown Jr., the Mexican foreign minister stressed that a united America implies shared values. "The absence of immigration reform leaves millions in uncertainty and compromises the idea of ​​an integrated North America"
© 2023 Latin Times. All rights reserved. Do not reproduce without permission.