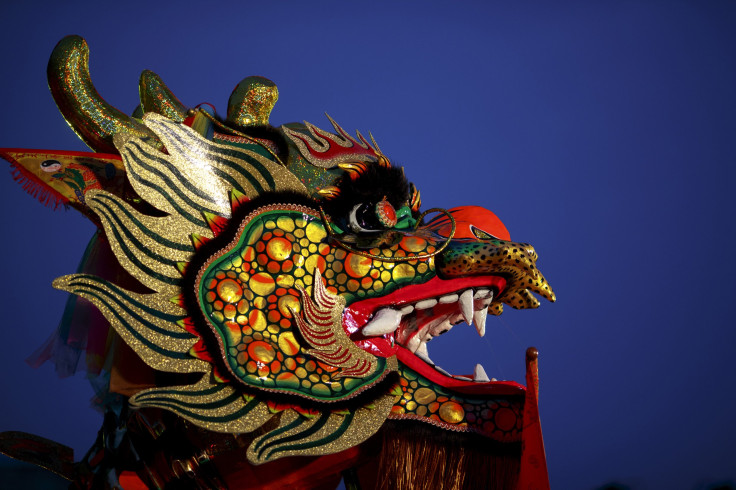 February 19, 2015 is Chinese New Year. This holiday is also known as the Lunar New Year since the Chinese calendar is lunisolar. In China, the Chinese New Year is named the Spring Festival as well. In Asian cultures, the Lunar New Year is the most important holiday of the year and is celebrated over a period of 15 days. This will be the Year of the Ram. However, it is also regarded as the year of the sheep or the goat.
This animal represents the eighth sign in the 12 cycles of the Chinese Zodiac. The ram is also regarded as an auspicious animal that delivers a year of promise and prosperity. Those that are born on the year of the ram are said to possess a lot of peaceful traits. Rams are kind, helpful, and trusting. The Ram is among the animals that people like most. It is gentle and calm, and so are this year's predictions for the Chinese horoscope.
The Chinese horoscope for the year of the Ram provides confirmation of the favorable changes in the upcoming year. 2015 will start on February 19 and end on February 7, 2016. In the Chinese traditional astrology, 2015 as the year of Yui Wei or the 32nd year of the Green Wooden Ram (also Sheep or Goat) is allegorically represented as the period of a passing summer – the period of prosperity and wellbeing. Quite often one can come across the following wording: "The creative side of the Wooden Ram; its diligence applied to hard work ensures prosperity."
Let's take a look at the predictions sign by sign, but first, do you know your Chinese Horoscope sign? Find it out here!
Rat: "There seem to be more hurdles for you to overcome, but fret not, things will work out at the end of the day. You will meet important people who will help you in times of adversity, so don't hesitate to seek help if you must. Although your environment is constantly changing, you will make it through the storm as long as you keep calm and move on. It's good to keep a low profile and avoid attracting too much attention, as it may also invite undesirable negative forces into your way." Read more HERE.
Bull: "It isn't a very wonderful year for those born under the zodiac sign of Bull, as you may meet some difficulties in almost all aspects of your life. However, you have to keep your spirits up, and be cautious when it comes to decision-making. As the saying goes, slow and steady wins the race: this how you should take on the year. Be careful of what you say or post online, it might trigger unnecessary altercations. As long as you take a positive approach, this seemingly bad year can be reasonably stable for you too." Read more HERE.
Tiger: "Don't be over-ambitious this year. Take one step at a time and be a little more patient reaping the results of your hard work. If things don't work out after putting in all your effort, take it positively. Think of it as a learning experience, as it will be useful to you in the future. Do not gossips behind others' back because it will trigger off undesirable arguments. If you hold any confidential secrets, keep them well and not let them turn into something that could haunt you instead." Read more HERE.
Rabbit: "Your lucky star is shining brightly at you! You feel confident and empowered, and therefore highly organised and motivated in anything you do. However, stay calm and rational at all times. Only with a clear mind can you execute your plans seamlessly to perfection. Don't be caught in any form of arguments and try to stay clear of taking sides." Read more HERE.
Dragon: "Be conservative in your approach in dealing with anything, or else you might easily land yourself in a lawsuit. Opportunities and chances don't come easily, but your guardian angels are watching, so be assured that things will only get better if you should meet with any adversity. The key for this year is to keep your confidence level high, stay motivated and never procrastinate or slack. Even staying in your comfort zone is not good enough to get you anywhere." Read more HERE.
Snake: "It is a year of uncertainties for the Snakes: unpredictable and busy. If you are always staying at home and not going out to meet people, chances are you are missing out on many other opportunities. However, with opportunity comes risk, so it's good that you meet people out there with some reservations and be cautious of those with ulterior motives. As things aren't going as planned, you might exhaust yourself in the process. Take extra care of your health and get ample rest. Also, avoid water sports or activities as the element of Water is not compatible with your zodiac sign this year." Read more HERE.
Horse: "Blessed with good luck, you will do well in your career and love life. Be hard-working, be bold - nothing is impossible as long as you work hard enough. Although you don't exactly get a huge monetary gain, things are working out as you have hoped. Remember to exercise to keep yourself healthy despite your busy schedule." Read more HERE.
Sheep: "Contrary to common belief, it being the year of the zodiac itself doesn't necessarily warrant a good prediction. For the Sheep, you might meet with many obstacles, unhappiness or embarrassing episodes. Even with extra effort, things might not look as good as you have planned. However, don't give up! All these are only momentary, take it as a 'training' year and you will be able to prepare yourself for all the goodness next year." Read more HERE.
Monkey: "Although your schedule is packed, you don't find yourself slowing down. Instead, the more you work, the more energetic you get. This spur of energy is beneficial for your career, but remember not to neglect your loved ones. You should also spend more time caring for your family and friends, as they are precisely the ones providing you the support to work so hard! In times of adversity, they will also be the ones helping you out. No matter how busy you might get, bear in mind that you still need a personal life!" Read more HERE.
Rooster: "As it is a smooth-sailing year for you, you might be stuck in your comfort zone both in work and your love relationships. However, even when you are not doing much and staying put where you already are, things will only get better! You could also consider taking a short break and travel around the world. Travelling with your family could improve your relationships with them." Read more HERE.
Dog: "Your zodiac constellation has come into a position that clashes with the star of the New Year. It might bring you more unexpected inconvenience but you need to keep your cool and make it through. In fact, as long as you are cautious and honest, the negativity will not be able to affect you too much. For work, it is not a year for you to explore areas outside your expertise, or else you might be easily conned. As long as you stay positive, the year will be better than it seems." Read more HERE.
Pig: "Although it is the year of the Sheep, the Pigs are getting all the good luck instead. Minimum input, maximum output. Things will be smooth sailing at work, and some small investments will also reap a considerable return. However, this streak of good luck will not work on unrealistic wishes, as things that are clearly not yours will never be yours. Also, pass on the good fortune by helping others and it will only bring you even more good luck." Read more HERE.
© 2023 Latin Times. All rights reserved. Do not reproduce without permission.