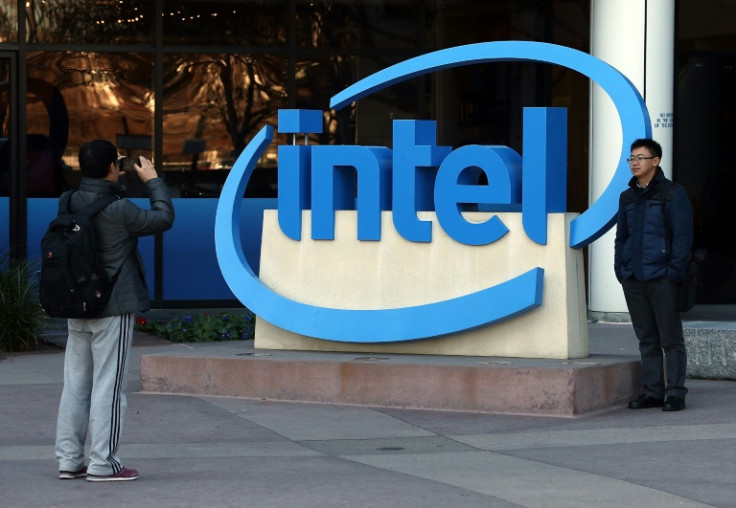 US chip giant Intel on Thursday said it made more money that expected in the recently ended quarter as it continued to invest in a "geographically balanced" supply chain.
Intel shares jumped more than 8 percent to $35.14 in after-market trades.
"We delivered a standout third quarter, underscored by across-the-board progress on our process and product roadmaps; agreements with new foundry customers, and momentum as we bring AI everywhere," said Intel chief executive Pat Gelsinger.
Intel reported revenue of $14.2 billion was 8 percent less than the amount seen in the same quarter a year earlier, but ahead of forecasts.
Net income tallied $300 million, compared with $1 billion profit in the same period in 2022, earnings figures showed.
"Our results exceeded expectations," said Intel chief financial officer David Zinsner, who said earnings benefited from "expense discipline."
Intel has been working to catch up with rivals, especially Nvidia, when it comes to powerful chips needed to handle the computing demands of artificial intelligence.
"We are on a mission to bring AI everywhere," Gelsinger said on an earnings call.
Intel touted investments being made in chip production facilities with an aim of creating a "geographically balanced, secure, resilient supply chain."
California-based Intel is seen as a key tool for the United States to reduce its dependence on major global producers, such as Taiwan's TSMC.
Earlier this year, Intel announced it will spend $25 billion on a new plant in Israel, with Prime Minister Benjamin Netanyahu calling it the country's single largest foreign investment.
The "agreement in principle" would see the semiconductor firm build the facility in southern city Kiryat Gat that would open by 2027 and operate at least until 2035, Israel's finance ministry said.
Intel has been operating in Israel since the 1970s with development centers and a production site that employ some 12,000 people, the finance ministry said.
In 2017, Intel acquired Israel-based Mobileye, which makes technology for automated driving systems in vehicles, for just over $15 billion.
Gelsinger said Intel teams have kept operations going and factory expansion efforts going despite the war between Israel and Hamas.
"Our utmost priority is the safety and welfare of our people in Israel and their families," Gelsinger said.
"Despite all of these challenges, they're performing extremely well. I am praying for a swift return to peace."
Intel embarked on a reorganization in 2021 and has just over 120,000 employees, compared with 131,500 a year ago.
© 2023 Latin Times. All rights reserved. Do not reproduce without permission.