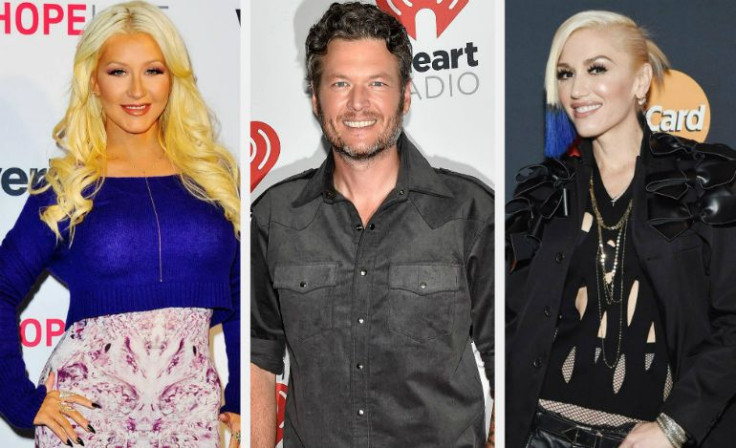 Months after going through high-profile divorces, Blake Shelton and Gwen Stefani have finally confirmed their romantic relationship and their friend Christina Aguilera has shared her opinion wishing nothing but support and the best for them and advising the coaches to stay strong and have fun.
"I've known Gwen for a really long time," the singer told Us Weekly. "We went to each others' kids birthday parties, we share the same management. And Blake I know now from the show. The two of them are both great people. Gwen's such a great mother and a hard-working mother, too. It's not easy to juggle The Voice and children — it takes a strong woman. And obviously I'm always in support of that."
Aguilera continued by saying that she approves of the first love connection in "The Voice" and offer them a piece of advise from her own experience, "And I do know what it's like to go through a divorce myself, and it's tough! I keep telling them both to stay strong and have fun! Divorce and life is hard enough. If you find someone who makes you happy, you gotta go for it. So they deserve it and they deserve to be happy!"
© 2023 Latin Times. All rights reserved. Do not reproduce without permission.