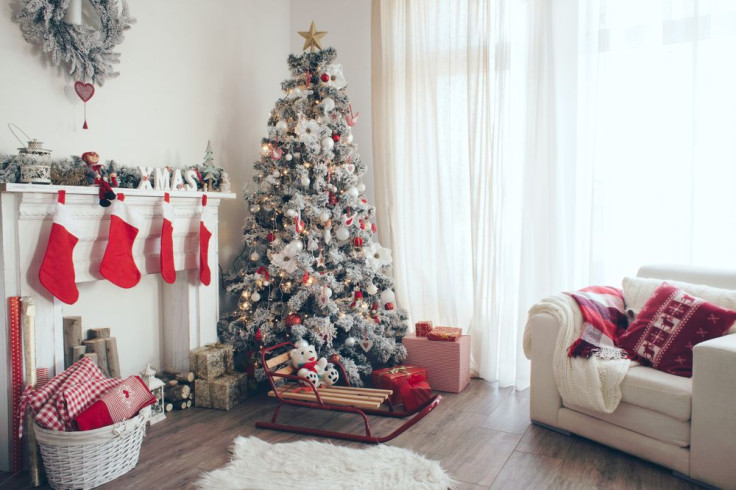 Christmas is right around the corner, and many of us are getting ready to end this year on a high note. This season is all about being happy, cheerful, joyful, and sharing with your family. Gathering around the Christmas tree and exchanging presents, having amazing food, drinking eggnog, making and eating gingerbread houses, kissing under a mistletoe, and many other traditions are part of the holidays, and music always makes a special appearance. Either carols or songs that reference Christmas and the New Year, many Latino households have a special song list to play around the holidays.
Living in such a hectic world, and now having a very international family (with parents in the Dominican Republic, and the siblings between New York, Montreal and London), this seemed like the perfect time to put together a little playlist that I wanted to share with you. While I was growing up in my little Caribbean island, my family had a Christmas tradition when it came to putting together the Christmas tree.
It all started on the second Saturday of November of each year (and that is considered having a late start on the Christmas spirit, since Dominicans don't really celebrate Halloween or Thanksgiving), when my mom would wake me and my siblings up and she would have boxes of ornaments out along with many Christmas lights and a giant box carrying an unassembled Christmas tree. We would start assembling the tree and untangling the lights from the year before and making sure they all lit up properly. We would spend the entire day putting up the tree, making sure it surpassed everyone's expectations and adding new and cool twists so our tree would be unique.
Although this was an amazing bonding experience for the family (our dad liked to supervise the process and make sure everything looked nice, since my mom had the "interior designer" vein that could sometimes go way over the top), the real joy for us came with the music. It was mandatory to dust old Christmas CDs with Spanish carols and that was what really marked the beginning of the holiday season. Given the fact that now my family is spread out in different places around the world, it seemed like the best thing to do to kick off this year's season by putting up a list with the most remarkable Christmas carols that made an impact on my life and make me feel closer to home.
© 2023 Latin Times. All rights reserved. Do not reproduce without permission.