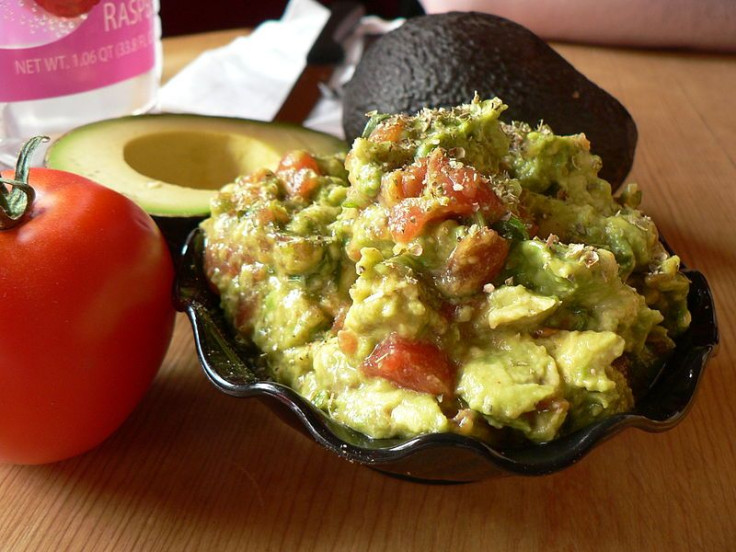 We wanted to ask some fancy restaurants in the USA for their guacamole recipes for this upcoming 5 de Mayo, then one of the staff writers for The Latin Times suggested: Why don't you share your fabulous gucamole recipe if you're a native Mexican?
Well, I'm certainly not a chef but I am a foodie, as my figure can attest. And while I don't particularly celebrate 5 de mayo, since it's not really that big of a deal in my native country, I do love some great guacamole.
Here's my simple recipe, try it and let us know if you enjoyed it!
Guacamole Sánchez (serves 4, calculate 1 avocado per 2 persons)
Ingredients:
2 ripe Hass avocados
Half a lime
Garlic salt
1 ripe tomato
1 serrano chile (can be substituted for jalapeño)
1/4 red onion (2 tablespoons)
5 cilantro leaves (2 teaspoons)
1 small can of salsa verde (use 2 tablespoons, you can find it in Goya, Herdez or Ortega products)
Tortilla chips or corn tortillas
Preparation:
Chop the onion, cilantro leaves, serrano chile and tomato
Peel the avocados, remove seed (keep one on the side if you´re not gonna eat it immediately),
Mash the avocados with a spoon or fork
Add a little garlic salt
Add onion, cilantro, serrano and tomato
Mix
Squeeze half a lime, it wil prevent the immediate oxidation of the avocado
Mix again
Add the salsa verde, and mix making sure it does not become too liquid, it should be solid.
Add one of the seeds, it will keep it fresh and further enhance the antioxidation
Refrigerate for 15 min.
Serve with tortilla chips or better yet, warm corn tortillas
That's it. It's simple, fast and best of all, nutritious and authentic mexican guacamole. Don't use lemons, and don't use any other chiles and you should be ready to go!
© 2023 Latin Times. All rights reserved. Do not reproduce without permission.