In order to support the Dominican National Police in joint operations to prevent common crime and enhance public safety during the Christmas season, the Unified Joint Command of the Armed Forces (CCU) has increased the number of soldiers that will be activated, Diario Libre Reported.
Lieutenant General Carlos Luciano Dáz Morfa, head of the Ministry of Defense (MIDE), issued the directive, ordering that the patrolling of the military forces, together with the police agents, be increased from Dec. 1, when the country's influx of tourists and businesspeople picks up, and continuing through the start of the following year.
The provision, which also calls for increased security at airports and in the area around them, aims to give the Dominican people the peace of mind they need to work safely and travel to their destinations for both work and recreation across the entire country.
Along with enhanced mixed patrols, there will be a greater emphasis on being present in key urban center locations, intervening round-the-clock in busy places, and conducting operations to reduce noise and sound pollution. Additionally, there will be increased monitoring of crime rates at the national level.
The instructions of the Minister of Defense Díaz Morfa were given at the head of the ceremony of transfer of command of the CCU.
The setting up of ten tactical command posts in strategic locations, which will work from tents identified with logos of the military forces and state security units, will be carried out by the military along with other operations. There will also be mixed patrols at the head of the main bridges, as well as near shopping malls and banks.
The personnel manning these tactical command posts are equipped with communication radios, high-visibility safety jackets made of reflective materials, flashlights, obstacles, and movable walls in order to ensure the perimeter security of the tents as well as to prevent traffic accidents.
They will also have vehicles and engines from the three military forces, the Quiet City Joint Task Force (CIUTRAN) and the Military Police Commission (COMIPOL) of the Ministry of Public Works and Communications.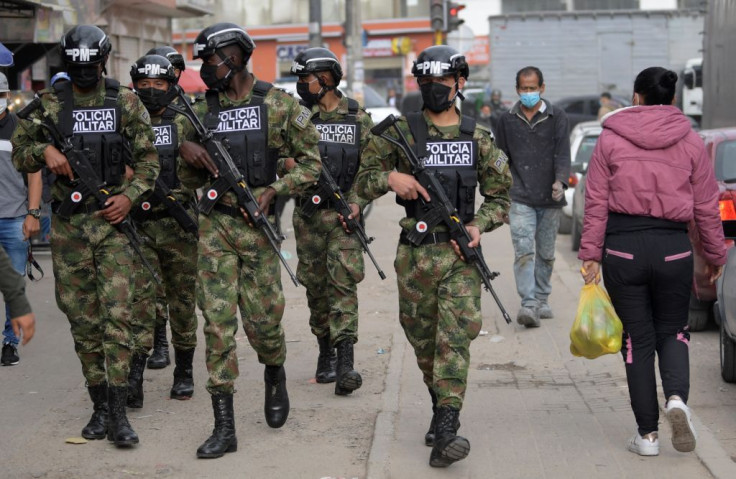 © 2023 Latin Times. All rights reserved. Do not reproduce without permission.