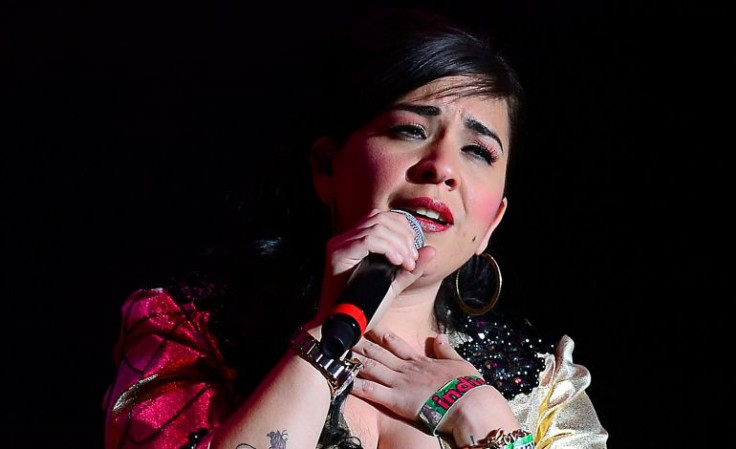 The 2016 Coachella Valley Music and Arts Festival is just around the corner and music lovers are thrilled! The two-weekend festival, held in Indio, California, kicks off Friday, April 15 until Sunday, April 17. The party then continues the following weekend, from the 22nd to the 24th.
Many great acts are part of this year's festival lineup, including Guns N' Roses, Calvin Harris, Major Lazer, Zedd, A$AP Rocky, and Cold War Kids. A wave of Latino artists are also part of the renowned music and arts event. Mexican indie singer/songwriter, Carla Morrison, Cuban duo Ibeyi, "cholo goth duo" Prayers, and Mexican-American band Mint Field, have all been invited to showcase their music at the two-weekend celebration. This year's act join artists such as Manu Chao, Zoé, Caifaines, Cafe Tacuba, and Nortec Collective, who have all performed at Coachella in the past.
As we countdown for the 2016 Coachella Valley Music and Arts Festival, here are some things to know about this year's Latino acts.
CARLA MORRISON
Carla Patricia Morrison Flores, better known as Carla Morrison, embarked her music career in 2008 and has already won two Latin Grammys. The songstress from Tecate, Baja California is an indie-pop singer and composer. In 2012 she took the Latin Grammys by storm with her album "Dejenme Llorar," winning Best Alternative Music Album and Best Alternative Song. Her studio production was also certified Gold in Mexico. In 2013, she created Pan Dulce Productions, an executive producer that supports independent music projects. That same year she launched a new version of Sin Bandera's classic "Que Lloro" featuring Leonel Garcia.
IBEYI
IBEYI is a French-Cuban duo composed by twin sisters Lisa-Kaindé Diaz and Naomi Diaz. Although they were born in Paris, these girls lived two years in Havana and spent many holidays in Cuba. They are daughters of the famed Grammy-winning Cuban percussionist, Anga Díaz, who was also a member of the Buena Vista Social Club. The duo sings in English and Yoruba, play traditional Spanish/Cuban percussion instruments such as the cajón and Batá drum. The girls kicked off their music career in 2013 and dropped their self-titled debut album in 2015.
MINT FIELD
Mint Field was formed in 2014 in Tijuana, Mexico by members Estrella Sánchez (vocals, guitar), Amor Amezcua (drums), and Andres Corella (bass). They describe their music as Noise Pop and Shoegaze. And although they've been around for a short time, they are already considered one of the best independent bands of Baja California Norte.
PRAYERS
Prayers is known in the industry as the "Cholo Goth Duo," and yes, the Cholo Goth Movement is a thing. In fact, this electronic band from San Diego, California, composed by Leafar Seyer and Dave Parley, is the pioneer of term "cholo goth." Their music is influenced by artists such as Depeche Mode and Pet Shop Boys, amongst other '80s bands. They formed in 2013 and have since released three studio albums. Their latest single "Black Leather" features Mexican-American tattoo artist Kat Von D.
© 2023 Latin Times. All rights reserved. Do not reproduce without permission.