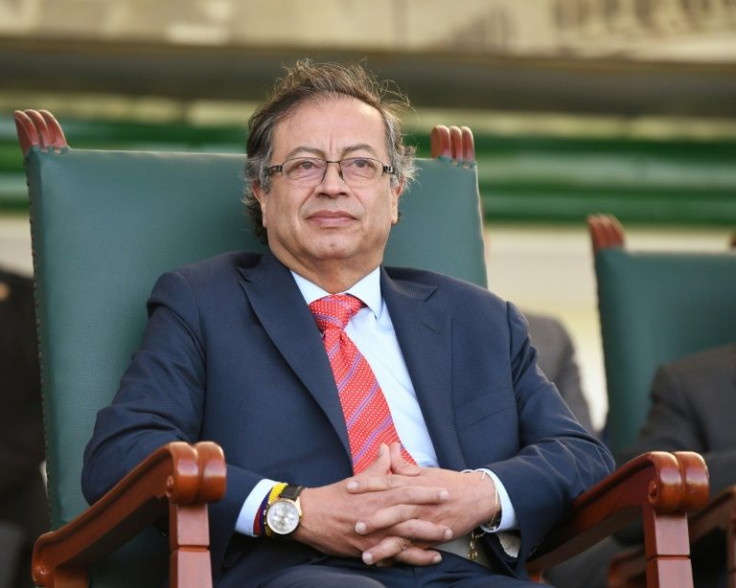 Colombian President Gustavo Petro presented medals to Indigenous and military rescuers who actively participated in a mission to locate four children who were stranded in the jungle for 40 days after surviving a plane crash in the Amazon region of the country.
The children, ranging in age from one to 13, managed to survive the tragic crash that claimed the lives of their mother, the pilot, and another adult on May 1.
After a rigorous and extensive search operation, the children were finally discovered on Jun. 9 by volunteers from the Indigenous Muruy community.
"More than the medals, which are symbolic... the great prize, the great reward, is called life," during the ceremony held in the capital city of Bogota on Monday, President Petro expressed his appreciation and awarded members of the rescue mission with the prestigious Order of Boyaca medals.
The Order of Boyaca is regarded as the second highest honor within the armed forces and the highest recognition for civilians in Colombia.
Despite the challenging circumstances, the four children - Lesly, Soleiny, Tien Norie, and Cristin, aged 13, 9, 5, and 1 respectively - managed to survive for several weeks in the dense jungle.
Their survival was attributed to the skills they had acquired as members of one of Colombia's Indigenous communities.
"Now there is no debate about whether Western or traditional wisdom is more important," Petro said of the rescue efforts. "Together, they brought the children back."
"The military with its satellites, and the Indigenous people with their potions – including ayahuasca – and invoking the spirits of the jungle, together, found life," he added.
The children were reported to be recovering satisfactorily at a military hospital in Bogota.
President Petro acknowledged that the children's survival was made possible by their reliance on "ancestral" knowledge, Al Jazeera reported.
He commended the collaborative efforts between the Indigenous members of the search team and the children, stating that it served as a valuable lesson for all of Colombia, demonstrating the power of unity in finding and preserving life.
In a touching gesture, Wilson, a military rescue dog who went missing during the operation, was also honored with one of the medals.
Despite ongoing efforts to locate Wilson even after the children were found, it is now unlikely that he will be rescued, as confirmed by a military official to local media.
General Pedro Sanchez, who led the rescue operation, announced plans to erect monuments as a tribute to the memory and contribution of Wilson, the six-year-old Belgian Malinois shepherd.
Wilson has been missing since May 18 when he veered away from the search party while following a scent. Searchers diligently followed Wilson's paw prints, which eventually led them to the general area where the children were discovered three weeks later, thanks to the assistance of four Indigenous volunteers.
© 2023 Latin Times. All rights reserved. Do not reproduce without permission.