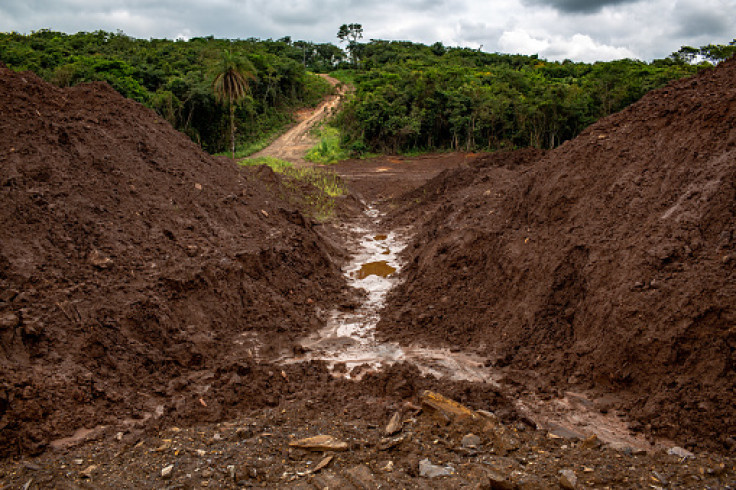 In Colombia, rescue teams are combing through the disaster-stricken area, desperately seeking over a dozen individuals who remain unaccounted for following a catastrophic landslide.
The incident occurred southeast of the capital, Bogotá, after torrential rains caused nearby rivers to overflow on Monday.
Tragically, the death toll has reached fifteen, with bodies retrieved from the debris and mud that swept away numerous homes in the vicinity of Quetame.
Adding to the devastation, a significant 118-meter (387-foot) road bridge, crucially connecting Bogotá with the provinces of Cundinamarca and Meta, also sustained severe damage during the natural disaster.
El Naranjal, a locality severely affected by the disaster, witnessed the burial of at least 20 homes under an immense amount of mud.
As nightfall approached, the rescue operations conducted by firefighters had to be temporarily suspended due to low visibility. However, these dedicated teams are poised to recommence their efforts as soon as daylight allows for safer conditions.
Their unwavering commitment to the rescue mission remains steadfast, offering hope to the affected community, BBC reported.
By Tuesday evening, the search efforts had resulted in the discovery of 15 bodies, including several children who tragically lost their lives in the landslide.
The mayor of Quetame shared heartbreaking accounts, revealing that some individuals had to endure the loss of up to four family members in this devastating tragedy.
As of the latest count, thirteen people still remain unaccounted for, and rescue teams continue their dedicated search for them.
In the aftermath of the disaster, residents whose homes were damaged bravely returned to the affected area, hoping to salvage whatever belongings they could amidst the wreckage.
The toll post at El Naranjal was flooded when a number of local streams burst their banks.
The mudslide's triggering event was a result of extensive flooding, caused by numerous streams bursting their banks following hours of relentless torrential rain.
Landslides have unfortunately become relatively common during Colombia's rainy season. However, in recent years, the impact of heavy rains has intensified, leading to an alarming rise in both the loss of life and the damages incurred.
For instance, in the previous year, the country experienced a devastating toll with nearly 300 people losing their lives due to seasonal flooding.
© 2023 Latin Times. All rights reserved. Do not reproduce without permission.