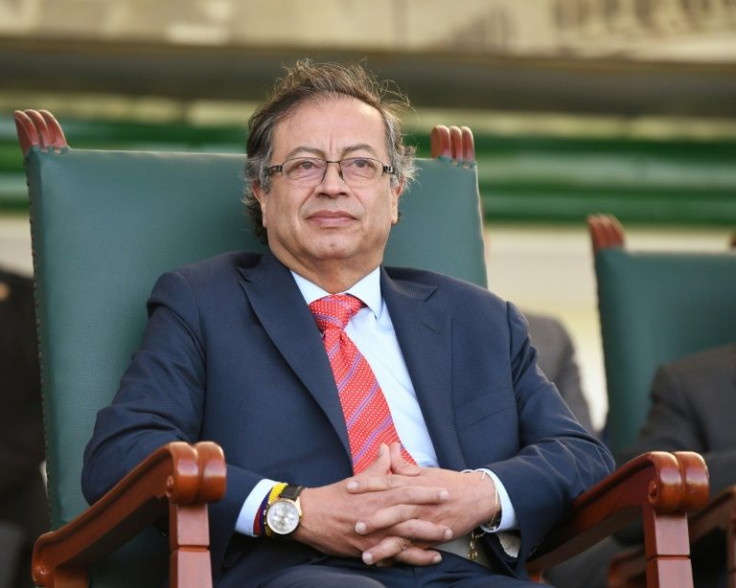 Nicolas Petro, son of Colombian President Gustavo Petro, is set to face trial for his alleged involvement in money laundering and illicit enrichment while serving his tenure as a politician in the province of Atlantico.
An official statement from the country's attorney general's office, which confirmed the news on Monday, said a formal indictment against Nicolas has been submitted to the Criminal Courts of the Specialized Circuit of Barranquilla.
Nicolas was arrested in Barranquilla in July as part of an investigation into money laundering and illicit enrichment. His ex-wife, Daysuris del Carmen Vasquez, was also arrested on accusations of money laundering and personal data violation.
Allegations thrown at Nicolas claimed he received funds from drug traffickers in exchange for including them in his father's peace initiatives during the 2022 presidential campaign. He had welcomed the investigation, which was launched in March.
Nicolas denied the accusations during a hearing held in August and entered a plea of not guilty. He also agreed to cooperate with the prosecutors, who had accused him of acquiring properties valued at $394,000 with funds that did not come from his official salary.
According to the attorney general's office, Nicolas' negotiation agreement with prosecutors held the potential for favorable outcomes for him, including the benefits of reduced sentences and the possibility of house arrest. However, the agreement fell through after a deadline for providing information and evidence of other individuals involved was not met.
The statement further mentioned that the courts would designate a judge to preside over the case at a later date.
The president of Colombia had previously denied any knowledge of illegal activities and reaffirmed his commitment to proceed with his administration's policy plans. He had also expressed his distress at one of his children being imprisoned but clarified he would not interfere with the investigation.
"To my son I wish luck and strength. May these occurrences forge his character and may he reflect about his own errors," the president wrote in a post on social media platform X, formerly known as Twitter. "As I affirmed to the attorney general I will not intervene nor pressure his decisions, may the law freely guide the process."
© 2023 Latin Times. All rights reserved. Do not reproduce without permission.