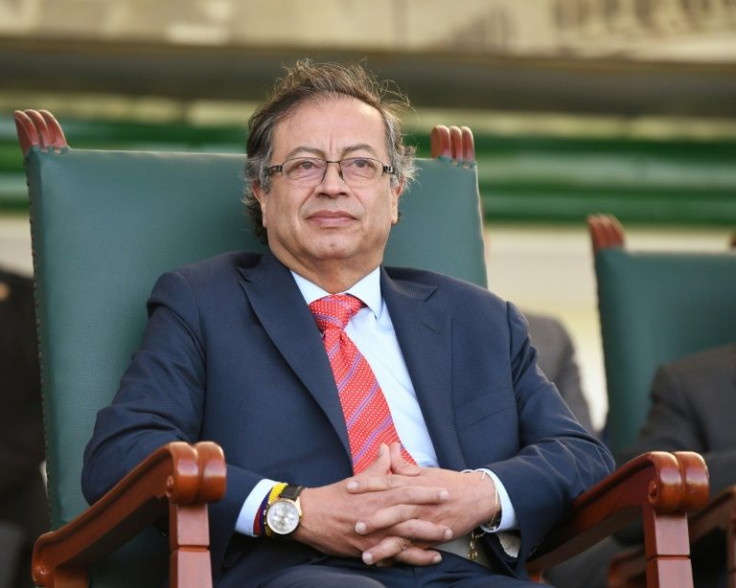 A faction of FARC rebels said that they are willing to engage in peace talks with the government of Colombia in May.
Ángela Izquierdo, a spokeswoman for the Estado Mayor Central (EMC) armed group, said on Sunday that their delegates are ready to have a dialogue with the Colombian state. They are ready for the talks on May 16, reported Al Jazeera.
The Colombian government is yet to confirm the talks, but the announcement by the EMC group would be a boost for President Gustavo Petro's attempt at "total peace," according to DW.
The President, who is a former member of the rebel group M-19, had pledged to end 60 years of armed conflict in the country. It has killed more than 450,000 people. He is open to signing peace or surrender agreements with rebels and criminal gangs. He is all for fully implementing the pact with the Revolutionary Armed Forces of Colombia (FARC).
The EMC, which is one of two breakaway factions of the FARC, consists of former leaders and fighters who refused the 2016 peace deal. It paved the way for FARC rebels to give up arms and form a political party.
In early March, Attorney General Francisco Barbosa suspended arrest warrants against more than 20 members of EMC. It facilitated the beginning of peace talks that are expected to be held in the Llano del Yari. It is on the border between the departments of Meta and Caqueta in the south of Colombia.
Since the beginning of 2023, the group which is made up of 3,530 people, has maintained a bilateral ceasefire with the Colombian government.
Segunda Marquetalia is the other dissident FARC faction, which in August 2019 returned to the armed struggle. It claimed that the state had failed to comply with the peace agreement.
Petro became the President last August and said that he had plans to bring "total peace" to the country that has seen violence for decades.
His government also had peace talks with the National Liberation Army (ELN) rebels. Both sides seek to advance towards a bilateral ceasefire agreement in a third round of peace talks that will begin soon in Cuba, reported Reuters.
But there have been some setbacks, with the government suspending its truce with the Gulf Clan in March. It happened after the country's largest drug cartel attacked civilians and uniformed personnel.
Petro is often slammed by Colombia's opposition for concessions he is willing to make to criminal groups, for peace.
© 2023 Latin Times. All rights reserved. Do not reproduce without permission.