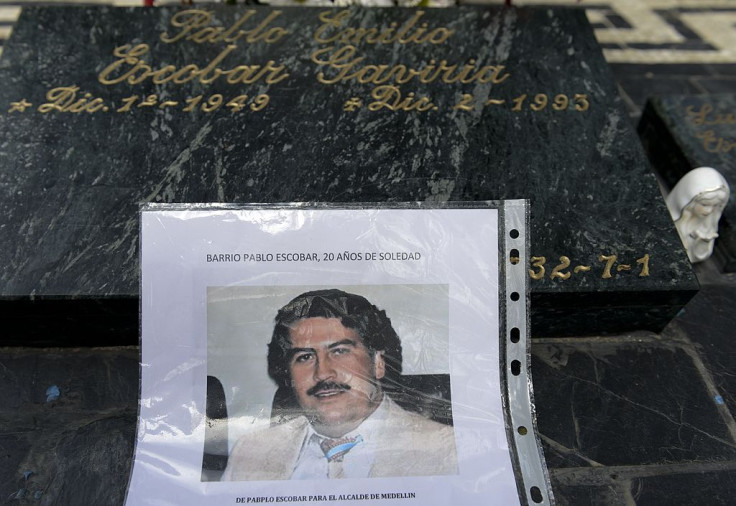 Colombia is planning to move 70 "cocaine hippos" from late drug lord Pablo Escobar's private menagerie. The whole process will cost approximately $3.5 million, officials said Wednesday.
A statement released on Wednesday said that it will form part of a deal that the local Antioquia government has signed. The deal is with many institutions like the Colombian Agricultural Institute, the Colombian Air Force and the Ostok Sanctuary in Mexico. At least 10 hippos will be transported there, reported CNN.
The other 60 hippos will be sent to a sanctuary in India. The destination was chosen as it is impossible to transport them back to their native Africa and there are risks of upsetting the local ecosystem there.
The deal will allocate resources to cover air transport costs and build boxes for the hippos. Their population has boomed even though authorities have tried to control it by using castrations and "shots" of contraceptive darts.
According to the Colombian government, there are now around 130 to 160 hippos. They have spread out beyond Escobar's former ranch of Hacienda Napoles. There they started as a population of just one male and three females.
The original hippos were part of a collection of exotic animals that Escobar had collected in the 1980s. He had kept them in his ranch about 155 miles from Medellín.
Escobar, who was responsible for many drug-related deaths and a bomb attack in Colombia, was killed in a rooftop shootout with cops and soldiers in Medellin on Dec. 2, 1993, reported Al Jazeera.
After his death, most of the other animals were relocated, but not the hippos. That's because they were too difficult to transport.
David Echeverri López, who works for Cornare, the Colombia government agency handling the hippo relocation, told Insider that everything with hippos is "risky, as well as complex, costly, and time-consuming."
Since then they have begun to reproduce rapidly, as they are free from any natural predator. They have extended their reach along the Magdalena River basin. Authorities said that they now pose an environmental challenge and nearby residents are concerned.
Anibal Gaviria, governor of the Antioquia Department, said that they are looking to save the "lives of hippos, but also to protect the lives of people in the Magdalena Medio region."
© 2023 Latin Times. All rights reserved. Do not reproduce without permission.