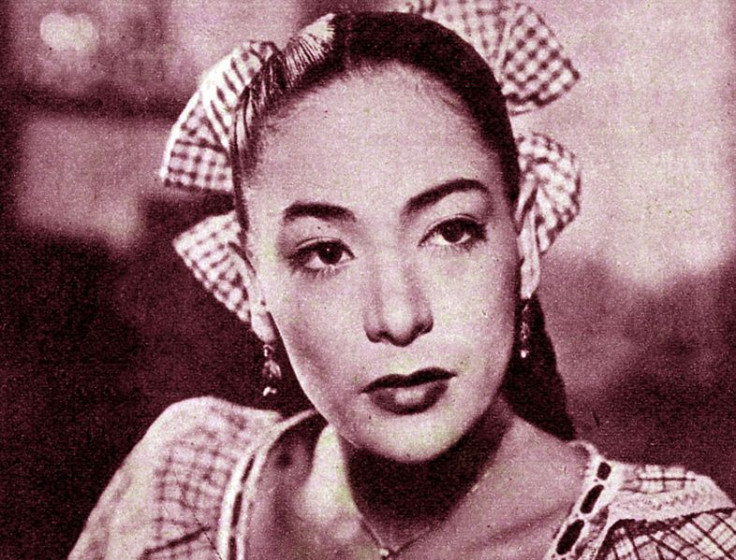 Mexican actress Columba Domínguez died on Wednesday at the age of 85. Considered to be a Mexican legend, the actress was a living legend during the golden Age of Mexican Cinema with films like "Pueblerina" and "Maclovia." Her work and career accomplishments were honored when she received the 2013 Ariel de Oro.
Born on March 4, 1929 in Guaymas, Sonora, the actress made her acting debut in 1946 with "Pepita Jiménez," followed by "La Perla" and "Río Escondido." She would later earn the accolade of Best Actress for her work in "Pueblerina" and "La Mal Querida." Throughout her career, she worked under the direction of many great Mexican directors, including: Julio Bracho, Luis Buñuel, Fernando Méndez, Ismael Rodríguez and Gilberto Martínez Solares.
In addition to films, the actress took part in theater, radio programs, musicals and television shows as well. She worked through the 50s, 60s and 70s in a wide array of films -- from "Reportaje" and "Los ricos también lloran" to "Juventud sin ley" and "Mi niño Tizoc." The actress was awarded the medal for "Virginia Fábregas" by the National Association of Actors in the 1980s and published a book titled, "Emilio, El Indio que amé." Her most recent work was seen in 2010 in "La cebra" under the direction of Spanish filmmaker Fernando León.
According to CNN, the actress' body was transferred to a funeral home on Thursday morning.
© 2023 Latin Times. All rights reserved. Do not reproduce without permission.