A proposal to move elections forward will be reconsidered by the congress of Peru. This appears to be one of the main demands of the demonstrators who have been protesting for almost two weeks since lawmakers voted to remove former President Pedro Castillo, Al Jazeera reported.
Elections for president and congress were initially scheduled for 2026, but the legislature, which has an overwhelming disapproval rating in the Andean nation, will consider a proposal to move them up to next year on Tuesday, Dec. 20.
Dina Boluarte, the nation's troubled new president, has pleaded with lawmakers to approve her proposal to hold elections in December 2023.
"Don't be blind," Boluarte said in a national address on Saturday, Dec. 17. Peru's Congress had previously taken up the issue on Dec. 16, but it failed to gather enough votes in favor of rescheduling the elections.
Boluarte urged legislators to reevaluate their stance in her speech, citing surveys indicating that more than 80% of Peruvians support holding general elections to stabilize the nation.
After announcing plans to dissolve Congress and rule by decree, Castillo was removed from office by the legislature.
Due to the large protests that followed Castillo's expulsion and subsequent arrest and detention on suspicion of "conspiracy" and "rebellion," Boluarte's administration was forced to impose a 30-day nationwide state of emergency.
Protesters have persisted in the streets despite the measure, notably in rural areas of the nation that serve as Castillo's stronghold, combined with a midnight curfew imposed in several provinces.
While many demonstrators are outraged over Castillo's dismissal and imprisonment and have requested his release, others are asking for Boluarte to resign, the dissolution of Congress, as well as early elections.
In the unrest, at least 20 people have died and hundreds have been hurt.
The United States Secretary of State Antony Blinken urged "Peru's institutions and civil authorities to redouble their efforts to make necessary reforms and safeguard democratic stability" in a call with Boluarte last week. International observers have also called for a return to calm.
In response to reports of civilian casualties, the European Union also called for a "spirit of dialogue and cooperation to stop the violence" on Monday, Dec. 19. It also condemned "any use of violence and any excessive use of force."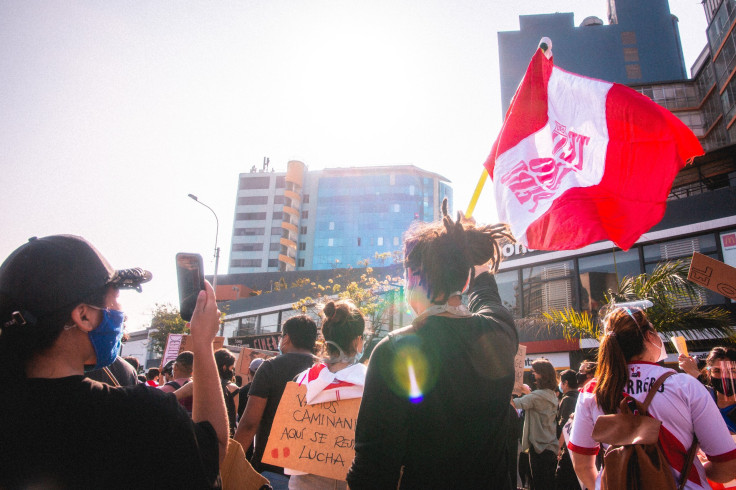 © 2023 Latin Times. All rights reserved. Do not reproduce without permission.