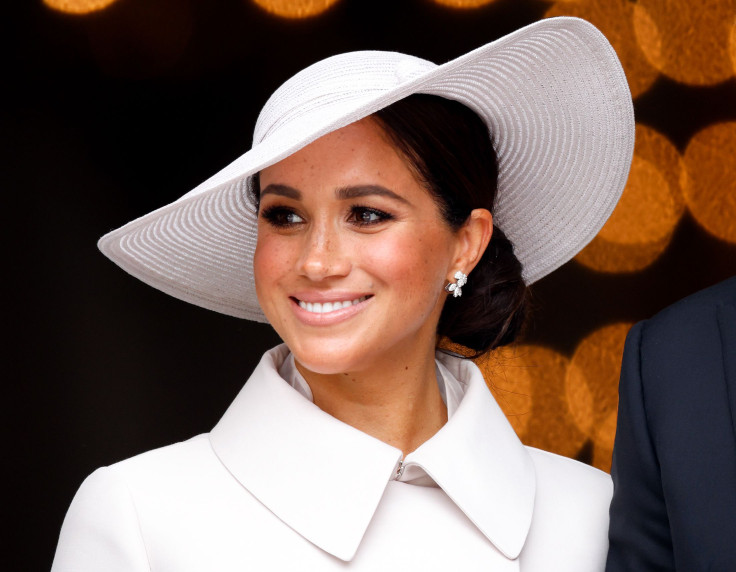 Tensions rise in Hollywood as sources reveal that United Talent Agency (UTA) CEO Jeremy Zimmer criticized Meghan Markle as "not a great talent."
However, despite Zimmer's remarks, a number of UTA agents reportedly made efforts to sign her.
The controversy unfolded following the collapse of the Duke and Duchess of Sussex's deal with Spotify, and the news that the audio platform will not produce another season of Markle's "Archetypes" podcast.
"Turns out Meghan Markle was not a great audio talent, or necessarily any kind of talent," Zimmer told Semafor at the 2023 Cannes Lions advertising festival last week.
"And, you know, just because you're famous doesn't make you great at something," he added.
"So then why did Jeremy have multiple agents trying to sign Meghan? They were in serious pursuit," an industry source sniped to Page Six.
"One of their agents was recently actively pursuing her."
Page Six has reportedly contacted UTA to request a comment regarding the situation.
According to a source familiar with the matter, it has been stated that Meghan Markle did not have any personal meetings or conversations with UTA agents.
Back in April, Meghan Markle, at the age of 41, joined WME, a competing agency led by prominent Hollywood figure Ari Emmanuel. Her primary agents at WME are Brad Slater and Jill Smoller, with the latter also serving as the representative for Markle's close friend, Serena Williams.
Additionally, another source has revealed that Ari Emmanuel himself is actively involved in overseeing Markle's account and engages in daily calls concerning her new projects.
As previously reported by Page Six, Meghan Markle has been actively seeking a partnership with a luxury brand. However, claims suggesting that she will become the new face of Dior have been dismissed by representatives for both Dior and the Sussexes.
Among the potential brands, Cartier has been mentioned, as Markle has expressed her admiration for the renowned jewelry house.
While Markle has maintained a quiet stance regarding her upcoming business ventures, sources indicate that this period of silence is merely the calm before a significant announcement or series of developments.
"Meghan has an ace up her sleeve," said a Hollywood insider who knows her.
Sources indicate that plans for Meghan Markle's highly anticipated entrepreneurial project are set to be unveiled within the next few months.
Reportedly, she has been diligently working on a new venture that shares similarities with Gwyneth Paltrow's renowned lifestyle brand, Goop.
© 2023 Latin Times. All rights reserved. Do not reproduce without permission.