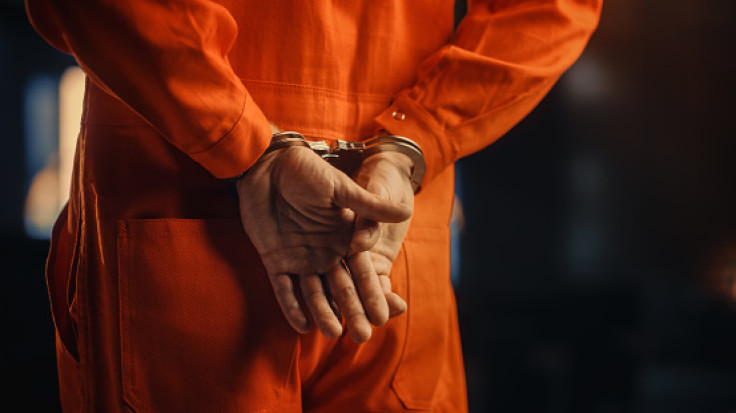 Convicted of a double murder in Florida, Joseph Zieler, who had "KILLER" written on his dentures, heartlessly taunted the grieving mother of one of the victims during his trial.
He even went as far as claiming that they had engaged in a sexual relationship.
Jan Cornell, the mother of Robin Cornell, the 11-year-old victim, described Zieler as remorseless, evil, and devoid of emotions.
"He is remorseless," Jan Cornell told The Post Tuesday. "He is evil. There are no feelings there. He's just blank."
In 1990, Zieler brutally raped and murdered Robin Cornell and Lisa Story, 32, after breaking into a condominium in Cape Coral while they were asleep.
Jan Cornell had left her daughter in the care of Lisa Story while she was at her boyfriend's house that night. Upon returning the next day, she discovered the tragic deaths of both victims.
The case remained unsolved for nearly thirty years until Joseph Zieler's arrest in 2016 on an unrelated charge, leading to the collection of his DNA sample. The DNA evidence ultimately linked him to the crime scene.
During the trial, Zieler claimed that his DNA was found at the scene because he had engaged in sexual relations with Jan Cornell, the victim's mother, several months prior to the murders.
However, when prosecutors pointed out that such evidence would not have been detectable after such a long time, Zieler resorted to insulting Jan Cornell, referring to her as a "pig" who never washed her sheets.
Jan Cornell, the mother of the victim, clarified that she had never encountered Joseph Zieler prior to the murders and found his outrageous claims deeply disturbing.
During the trial, Cornell and others present were shocked by Zieler's disturbing act. He arrived on the eve of the trial wearing an ill-fitting dental veneer, on which he had used a permanent marker to write the word "KILLER." This was visible when he opened his mouth.
Cornell also mentioned that Zieler's deteriorated teeth were noticeable throughout the entire trial, further adding to the disturbing nature of his appearance.
Following his arrest, Joseph Zieler, who had physically assaulted and suffocated his victims, sent three threatening letters to Jan Cornell, demanding her interference in the murder investigation.
He is currently facing a charge of tampering with a witness in relation to those letters.
During his sentencing on Monday, with Jan Cornell observing from the gallery, Zieler unexpectedly attacked his own attorney by striking him with his elbow. Subsequently, he had to be restrained and subdued by authorities, New York Post reported.
"That was shocking,' Cornell said. "I know he's capable of anything, but that was unbelievable."
Jan Cornell described Joseph Zieler's demeanor during the trial as one of heartless arrogance. She recounted how he frequently maintained eye contact with her from the defense table and even while testifying on the witness stand.
"I would look right back," she said defiantly. "I was there for everything in court, every step of the way."
"I always told the detectives," she said. "I know he's alive and I know he lives nearby. I could just feel it. When they came to my door after 26 years and said they had a DNA match I just said "Oh my God" over and over again for 45 minutes. I knew justice would come."
Following her daughter's tragic death, Jan Cornell initially desired to have Robin cremated so she could always be physically close to her. However, she was advised to preserve the body for potential forensic requirements and ultimately chose a crypt as an alternative.
In 2010, investigators informed Cornell that her daughter's body would no longer serve any investigative purpose, leading her to proceed with Robin's cremation.
"I told Robin that it's over," she said. "You can rest now."
After Joseph Zieler's death sentence was pronounced, Cornell returned home and approached the urn containing her daughter's ashes, which rested on a mantle.
© 2023 Latin Times. All rights reserved. Do not reproduce without permission.