Police responded as they were notified about an individual who left a zipped duffle bag on the counter of a QuikTrip Saturday, which soon revealed to contain five puppies.
The four officers who rushed to the scene immediately adopted four of the puppies. Meanwhile, the fifth puppy was adopted by a QuikTrip employee.
"Last night someone left 5 puppies in a zipped duffel bag on the counter at QT," as written in their post on Sunday morning. "Mingo Valley Division — Edward Squad officers were made aware of the situation and responded to the scene. Overwhelmed with Christmas feelings, 4 of the officers immediately adopted 4 of the puppies and the 5th went home with the QT employee. Big thanks to the cute pups, awesome officers and QT employee." Tulsa Police advised anyone looking for a pet to adopt not to shop as there are a lot of rescues and shelters that are over capacity.
Puppies were reportedly rescued again at an abandoned house on Sunday by the Detroit police just hours after Tulsa police rescued the puppies at the QuikTrip convenience store.
A malnourished mother was seen searching for food outside a vacant house, together with her two young puppies inside. Two officers with the city's 11th Precinct, identified as H. Kourani and G. Rogers, were asked to respond to a "vicious dog" report in the area.
However, the dog they found was "nowhere near that," Kourani told Fox News. The dog was friendly and could be seen as underweight. She also did look like she had just given birth. They soon look for the puppies. They first found the girl puppy. Later, one rescuer narrated that they found her brother inside the mattress. When the officers picked the other one, the brother was caught up in spring with the coil around his neck. "I just used all my force to break it off his neck," Rogers said.
According to the officers, the veterinarian told them the puppies wouldn't have survived the night if they hadn't been rescued. Rescuers have named the mother Jingles, which they say looks to be about one year old. Meanwhile, the puppies, which have not yet been given names, are said to be about two or three weeks old, as Theresa Sumpter, the executive director of the nonprofit Detroit Pit Crew Dog Rescue, said.
The puppies need to remain with their mother until around eight weeks old in order to socialize and grow properly; after that, the rescuers will try and find them adoptive homes. Detroit Pit Crew's in-house veterinarian is also running an online fundraiser for the dogs, attracting about $1,000 in donations so far.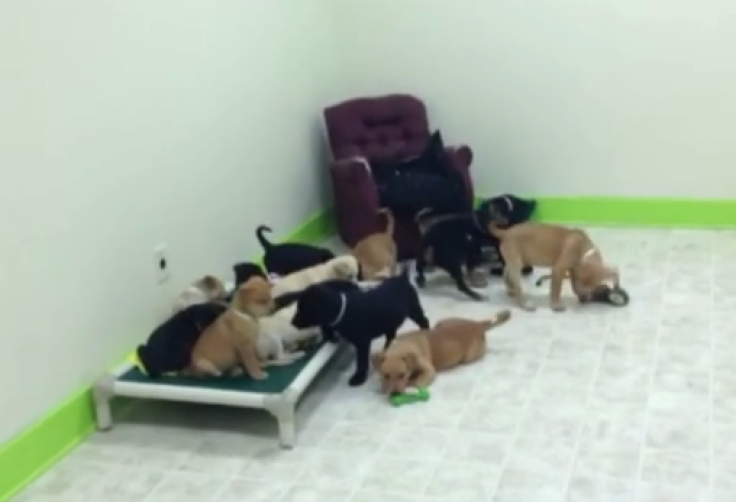 © 2023 Latin Times. All rights reserved. Do not reproduce without permission.