A number of major cities across the U.S. have been canceling or postponing all their major events, including their pride events due to the global coronavirus pandemic and America currently being the epicenter of the outbreak with the highest number of cases.
After Los Angeles postponed and San Francisco canceled its pride events while and Seattle opted to "go virtual," the NYC Pride March has also been canceled- something which has happened for the first time in its half-century history.
All the other events, attended by millions, which are usually held in the conjuncture with the annual June March have also been canceled as announced by the Heritage of Pride, the organization that arranges the march every year.
The announcement was made after New York Mayor Bill De Blasio publicly let it known that the permits for all large events for the month of June have been canceled at a coronavirus briefing.
"This probably will not surprise you," De Blasio said before announcing the cancellation of June's Celebrate Israel, Puerto Rican Day, and LGBTQ pride parades and promising that these events would still take place "when it's the right time."
"This year is the 50th anniversary of the pride parade, and it's a very, very big deal," De Blasio further added. "That march is such an important part of life in this city, but this year, in particular, it was going to be something that was a historic moment."
So, instead of hosting a march that would need millions to walk the street at a time when social distancing is proving to be a life-saver, Heritage of Pride will be endorsing an effort led by InterPride, an international organization of local, regional and national pride planning organizations. Thus, in place of a mega event, there will be a 24-hour virtual "Global Pride" event on June 27, which will be broadcasted around the world to ensure a "worldwide celebration of pride", as per Ron deHarte, co-president of the United States Association of Prides and a member of the InterPride organizing committee.
"It will peak in time zones around the world, and in each of those time zones, those regional pride organizations and those local pride organizations will be directly involved in that programming component," deHarte said.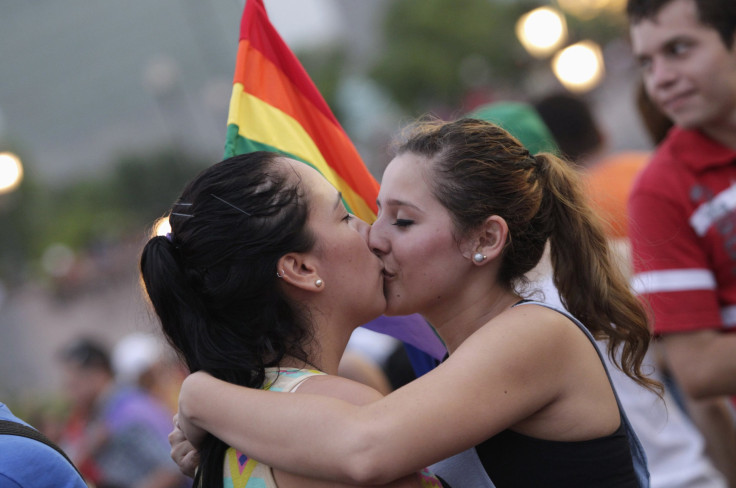 © 2023 Latin Times. All rights reserved. Do not reproduce without permission.