The U.S. recorded 1,118 COVID-19 deaths on Thursday, the third straight day that the nation topped 1,100 deaths in a single day.
The COVID-19 pandemic continues to sweep through the U.S. as fatalities rise in southern and western states. After recording 1,141 and 1,135 deaths on Tuesday and Wednesday, the country recorded 1,118 deaths on Thursday. That same day, the U.S. passed more than 4 million coronavirus infections since the first case of the virus was reported in the country in late January.
Data reveal that while it took 98 days for the U.S. to hit one million coronavirus infections, it took the country only 16 days to increase from 3 million to 4 million cases this month. The total number of infections shows that the virus has infected at least one in 82 Americans at some point in the pandemic.
Back in April, an average of 2,000 Americans died every day from the coronavirus. While today's figures are well below such levels, officials are still alarmed by the continued rise in coronavirus infections and deaths in some states, especially in areas where lockdowns have already been lifted. Today, an average of 2,600 Americans per hour test positive for the virus, the highest in the world.
As the pandemic escalates in the U.S., several state and local officials are already clashing over the right measures to take to curb the spread of the virus. Mask-wearing in public has particularly been a bone of contention, as conservative leaders argue that such a requirement is a violation of the U.S. Constitution.
Earlier this month, U.S. President Donald Trump also rejected the nationwide mask rule and even made a few public appearances without a mask. As the epicenter of the coronavirus outbreak has spread from New York to the south and west states, however, he reversed course and ordered Americans to wear masks in public.
Aside from mask-wearing, U.S. Assistant Secretary for Health Brett Giroir also encouraged Americans to avoid crowds. "We have to do our mitigation steps: Wear a mask, avoid the crowds," he said. "We won't see hospitalization and deaths go down for a couple of weeks because they are lagging indicators, but we are turning that side," he added.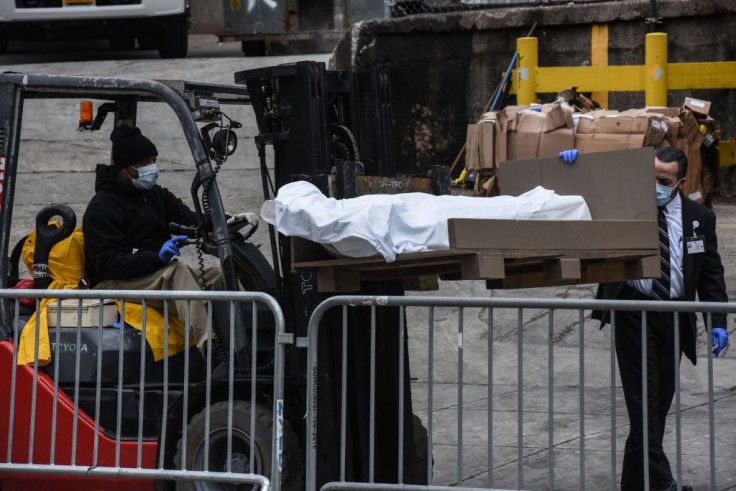 © 2023 Latin Times. All rights reserved. Do not reproduce without permission.