As the coronavirus continues to spread across the globe, areas in Latin America are suffering some of the highest case numbers. The disease has, without exception, hit several of Latin America's politicians and three of its chief of states.
According to a report, Latin America is being ravaged by the disease as infections have gone to spread amongst its high-ranking officials.
In Bolivia, Foreign Minister Karen Longaric confirmed on Monday that she had tested positive for COVID-19. Economy Minister Oscar Ortiz also shares the same fate, reports said.
Longaric's other colleagues who have been infected as well are Health Minister María Eidy Roca, Justice Minister Alvaro Coimbra, Cabinet Minister Yerko Núñez Negrette, Minister of Mines Jorge Fernando Oropeza, Armed Forces Commander Gen. Sergio Orellana, and Deputy Interior Minister Javier Issa.
Following Brazilian President Jair Bolsanaro's and Honduran President Juan Orlando Hernández's confirmation that they have tested positive for COVID-19, Jeanine Añez, who is Bolivia's interim President has become the third political leader to have been infected.
Members of her cabinet have also been infected with the novel coronavirus and have been under quarantine.
Having been against the use of face masks, Bolsonaro's plight did not come as a surprise to most. Even then, he chooses to remain in self-isolation at the presidential palace in Brasilia.
Apart from Brazil, the countries of Peru, Chile, Venezuela and Mexico have been listed as one of the world's most hard-hit countries with governments and healthcare systems that have been crippled by the pandemic.
Nicknamed as COVID-19's new epicenter, Latin America has been hitting daily record-high numbers since late May.
On Monday, the number of infections has breached the 3-million mark and is, at present, contributing nearly half of global case numbers.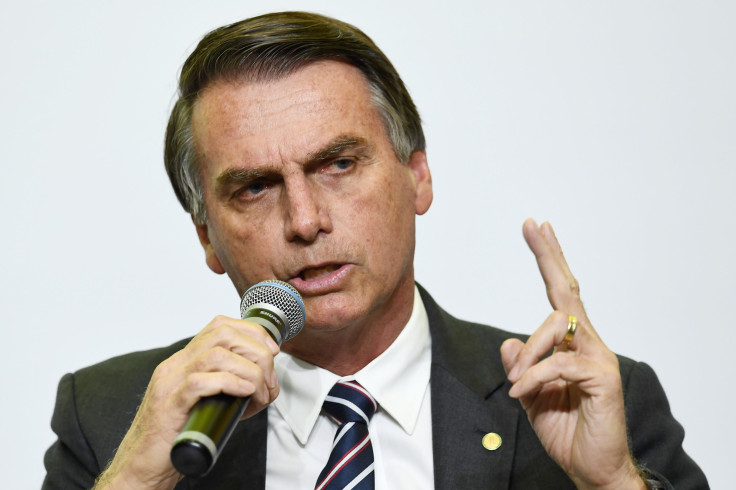 © 2023 Latin Times. All rights reserved. Do not reproduce without permission.