New state data shows that majority of deaths among COVID-19 patients in New York were men who had underlying illnesses, such as hypertension and diabetes. On Monday, New York released the data to offer a glimpse into how the novel coronavirus has impacted the state, which has seen more than 4,700 deaths since mid-March.
Based on the statistics released by the Department of Health, 61% of the 4,758 deaths recorded since March 14 were men and 31% were women. The department also reported that 63% of the total deaths were among people 70 and older.
The Department of Health also reported that 4,089 or 86% of those who died had at least one chronic disease when they contracted the disease. 55% of them had hypertension, 37% had diabetes, while the rest had hyperlipidemia, coronary artery disease, renal disease, and dementia.
State officials started to release more details about the virus on Friday after being urged by medical experts to help the public better understand its risks. In the coming days, the state will continue to add more data to the existing portal, including the race of patients who have died from the disease. This is amid reports that people of color are being hit the hardest by COVID-19.
Meanwhile, medical experts and government officials have long warned that the elderly and those with preexisting health conditions are more prone to the disease. Gov. Andrew Cuomo reiterated this on Monday when he reminded the people of the risks of the virus.
"The undeniable truth here is that this virus is a deadly enemy, and we will lose and we are losing people who are vulnerable to the virus," he said. "That can't be controlled, that can't be fixed. Why? That's Mother Nature, that's a question God can only answer. But, control what you can. Do what you can," he added.
Of the 321,000 people tested in New York so far, 59% came out negative. As of Wednesday, New York has at least 130,000 positive COVID-19 cases. The state accounts for at least 46% of the 10,250 fatalities in the U.S.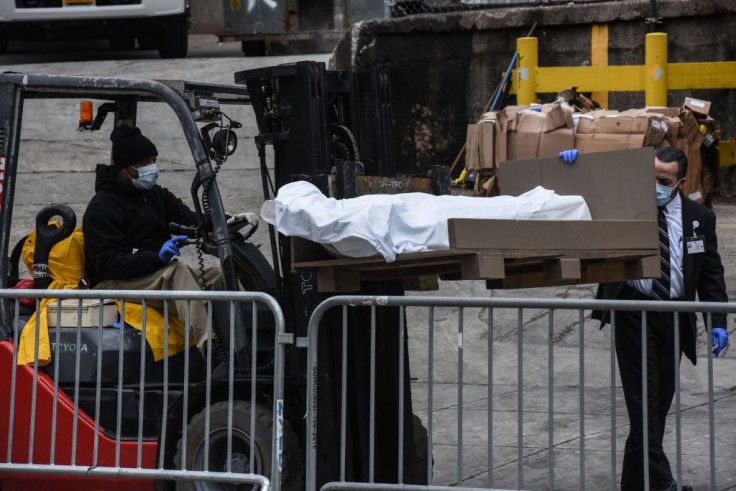 © 2023 Latin Times. All rights reserved. Do not reproduce without permission.