It is not just our present lifestyle that has been disrupted by the coronavirus pandemic but our future too as the virus is predicted to have a long-term effect even after the quarantine ends. And one such change may be the fact that the 94-year-monarch of the British Royal Family, Queen Elizabeth II may never be able to resume her royal duties and public life even when the pandemic is over.
For the first time in the 68 years of her reign, Queen Elizabeth II has been away from her public duties for such a long time as she is currently observing the nationwide lockdown in Britain from the Windsor Castle. But as per experts, given the age of the queen, this lockdown may very well spell the end of her reign as she may not be able to resume her duties after the pandemic ends as the risk of being exposed to the virus will continue to be there, especially for those who fall in her age bracket.
"It's terribly sad but I can't see how the Queen can resume her usual job," royal biographer Andrew Morton said. "The Covid-19 virus isn't going away soon and will be with us for months, if not years. It would be far too risky for the Queen to start meeting people on a regular basis."
But the queen, who has never let any hurdle- physical or otherwise- hamper her from handling her responsibilities with agility, will find this forced retirement the most devastating.
"She has always loved getting out and meeting people but she can't take the risk," Morton added. "How can she carry out investitures, meet ambassadors, do walkabouts, and visit places without meeting people at close range? If she gets the bug, it could be fatal and would put Prince Philip at risk."
If this predicted development does come to pass, the responsibility of the monarch will be pass on to her oldest son, Prince Charles.
"Prince Charles is, of course, over 70 himself but he has had the virus and probably has immunity now," Morton explained. But the Queen will continue to be a part of it all, at least virtually. "We will have a Zoom monarchy, she will be Her Majesty the screen."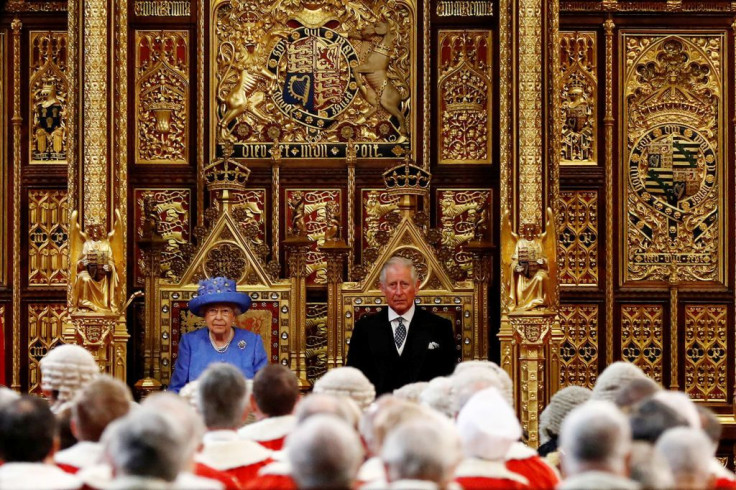 © 2023 Latin Times. All rights reserved. Do not reproduce without permission.