With at least 188,694 confirmed cases as of April 13, the New York state already has more COVID-19 patients than any other country in the world. Despite the state's efforts to flatten the curve, it has continued to record at least 700 deaths in recent days, with no signs of slowing down.
New York accounts for almost half of all the coronavirus-related deaths in the U.S., with a mortality rate of 4.7%. Of all the cities in New York, the state's most populous city, New York City, is the hardest hit. The city is responsible for 93% of the statewide case county, with a death rate that is 6% higher than in most counties. Why is that so?
Here are the possible reasons:
Population Density
New York has a population density of 27,000 people per square mile—the highest in the U.S. Since COVID-19 spreads most easily when people are packed together, the disease spreads more rapidly in the city than in any other city in the country.
Mass Testing
Another possible reason New York's COVID-19 situation is off the charts is the fact that so much testing is being done in the city. As more people get tested, more COVID-19 patients are found. The more patients are found, the more diligent the city becomes in conducting tests. Since the pandemic broke out in the U.S., New York has been aggressive in its testing program, performing more tests at a pace brisker than elsewhere in the country.
More Mature Epidemic
It is also important to note that the COVID-19 pandemic reached New York earlier than other places in the U.S. The disease had been in the city a week or two before it even started to spread across other cities in the U.S., hence the larger damage.
Inadequate Health Care to Minorities
The race distribution of cases and deaths in New York also suggests that minorities and the poor account for most of the infections and fatalities in the city. The likeliest explanation for the high death rate in the city is the fact that these minorities throughout New York receive inadequate health care, as the health care system reportedly prioritizes the whites and the moneyed.
According to reports, those who cannot easily find appropriate health care due to money, time, and location reasons are more likely to stay at home and be left undiagnosed, thus spreading the virus. The fatal delays in diagnosis and treatment leave many of them dead.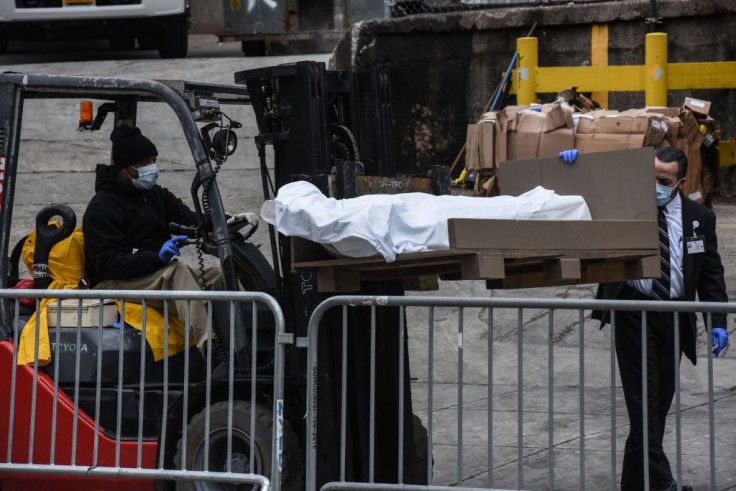 © 2023 Latin Times. All rights reserved. Do not reproduce without permission.