Coronavirus is a pandemic that people around the world are trying to combat. It is a new disease that was recently discovered but was never given attention at first. It was only after the infection spread like wildfire and an outbreak was declared that health professionals and government officials started dealing with COVID-19.
However, by the time measures were taken to prevent its spread, it has already infected thousands of people in all. China and South Korea were the most hit at that time and now 173 countries have listed Coronavirus cases. Due to the high number of patients worldwide, WHO recently declared it a pandemic.
According to the WHO's situation report, confirmed cases in the world are close to 180,000 and 7, 426 deaths which already exceeded the number of SARS (severe acute respiratory syndrome) patients that happened in 2002 and 2003. Government officials of the affected countries have ordered mass quarantine and implemented major measures to stop the virus from infecting more people.
As per the Centers for Disease Control and Prevention (CDC), the disease has different symptoms ranging from very mild to severe. It means that COVID-19 can be present even if there is no symptom while it can also be severe, requiring hospitalization and could result in death.
It was said that older individuals and those with existing health conditions are more at risk when they contract the virus. While medical experts don't have a clear picture of how the virus affects people since this new, here's are the symptoms to watch out for. These can appear between two to 14 days after exposure to an infected person or object.
fever
cough that is usually dry
difficulty breathing
Furthermore, The Guardian reported that the National Health Service (NHS) also identified these additional symptoms: a high temperature - the person feels hot to touch on the chest or back and continuous coughing. Then again, the NHS advised people with such symptoms that staying at home (quarantine) is best rather than seeking medical help, for at least seven days and if the person lives with other people the quarantine period should be 14 days.
On the other hand, for those who have been in close contact with COVID-19 infected persons or have travel history to countries with coronavirus outbreak, if they experienced the symptoms especially the concerning ones like the difficulty in breathing and lips turning bluish, they should seek medical attention immediately.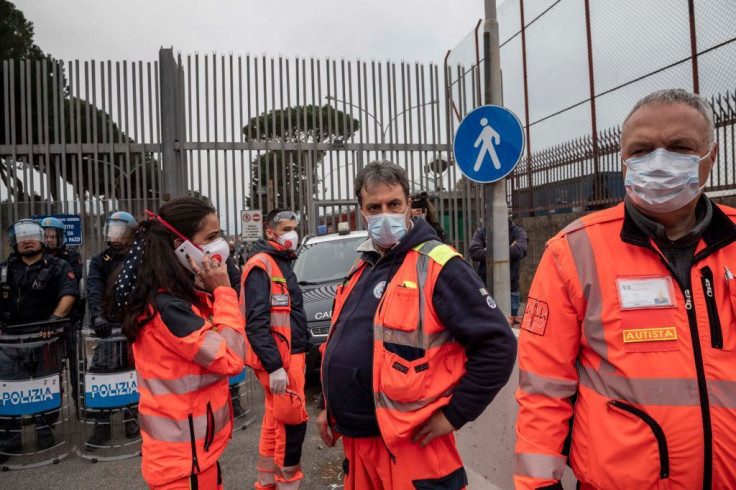 © 2023 Latin Times. All rights reserved. Do not reproduce without permission.