Virgin coconut oil (VCO) is currently being tested as a possible treatment for COVID-19 in the Philippines. The clinical trial follows the earlier confirmation of the Department of Science and Technology (DOST) that the anti-viral properties of the VCO were already being studied in Singapore.
Titled "Virgin Coconut Oil and Omega-3a Adjunctive Therapy for Hospitalized Patients with COVID-19," the clinical study is being conducted by the DOST and the Philippine Coconut Authority (PCA) at the University of the Philippines-Philippine General Hospital (UP-PGH) and in other hospitals in the National Capital Region (NCR) and Region IV-A CALABARZON.
According to Dr. Fabian Dayrit of the Ateneo De Manila University's Department of Chemistry, VCO was recommended as a supplement and treatment for COVID-19 due to its antiviral properties. He compared VCO's properties to a soap, which destroys membranes of viruses when used in washing hands.
"The components of the coconut oil will act on the lipid membrane of the virus and destroy the membrane," he explained. "The evidence for its antiviral properties is strong. And it's based on evidence from different types of studies," he added.
Dayrit has long been studying the efficacy of VCO in treating different types of diseases. In 1998, a pilot study conducted at the San Lazaro Hospital on the health benefits of VCO found that it could also help improve the health of HIV patients.
According to Dayrit, when a patient ingests VCP, the enzymes in his body metabolize the coconut oil and release the active compounds, monolaurin and lauric acid. These active compounds are known to protect farm animals against bacteria and viruses.
Earlier this April, the DOST announced that it would fund clinical trials for VCO at the Philippine General Hospital and at various community quarantine facilities in the country. These tests involve mixing VCO with the food served to COVID-19 patients and persons on quarantine.
Meanwhile, the World Health Organization (WHO) has reminded the public that the response to the pandemic should be guided both by science and evidence. "There is no robust scientific evidence that the virgin coconut oil has protected people from infection with COVID-19," said the WHO. "Until there is sufficient evidence, WHO cautions against recommending or administering unproven treatments to patients with COVID-19 or people self-medicating with them."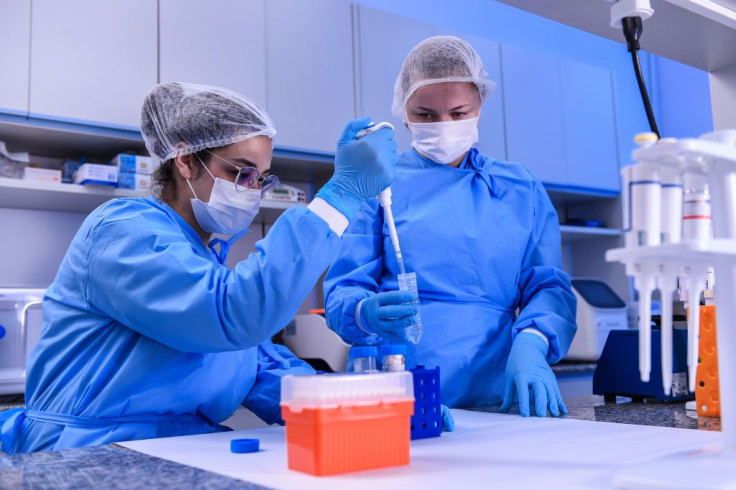 © 2023 Latin Times. All rights reserved. Do not reproduce without permission.