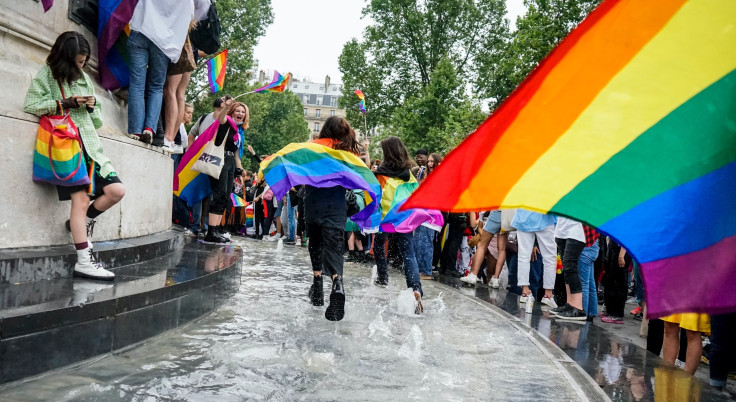 Some of the people who attended New York City's Pride Parade on Sunday sounded off on a controversial chant by LGBTQ activists.
According to Fox News, LGBTQ activists at the annual drag queen parade chanted on Friday, "We are here, we are queer, we are coming for your children," in Manhattan.
Some of the revelers said that the chant could spark more anti-gay hate.
It was also seen as a misguided joke by some of the parade attendees. They wondered whether it would hurt the cause more.
Angela Ghiozzo, a mom from Cold Spring, New York, went to the parade with her son Matthew Pocarillo. He came out 12 years ago, as per New York Post.
The mother said she didn't think it was the "right group or the right time to make a joke (about that)."
Referencing the recent attacks on drag shows and the gay community as a whole, she said that they are in "danger every day."
She noted that they are bullied, harassed, beaten and killed, and that's "not the right time to make a joke." She doesn't know what the purpose was and doesn't know what "their mindset was, but it's just adding fuel to the fire."
But there were others who saw the chant as a harmless jab at anti-gay activists. They falsely accuse people in the LGBTQ community of being pedophiles.
Kelly Autorina, a longtime parade veteran, said that it's "all in good fun," and that if "you're taking it like that, then that's a you problem. Not our problem."
Politicians like Governor Kathy Hochul, Senator Chuck Schumer and Mayor Eric Adams also participated in the march. It is now in its 53rd year and commemorates the June 1969 riots at Greenwich Village's Stonewall Inn. It sparked the movement for LGBTQ rights.
Conservatives condemned the marchers as a video of them chanting in Tompkins Square Park spread on social media over the weekend.
In response to a clip of the marchers, representative Marjorie Taylor Greene (Republican-Georgia) tweeted that the movement "grooms minors to have mastectomies and castration and fuels a multi-billion dollar medical child abuse industry."
Alan Amtzis, a 68-year-old New Jersey man who attended the march, said that he is "not gonna tell drag queens how to behave."
He might not think it was funny, but he is "not offended by it."
Amtzis said that he thinks it was not a smart choice, because the people who are from the conservative right, are "just going to use any opportunity to besmirch."
© 2023 Latin Times. All rights reserved. Do not reproduce without permission.