A COVID-19 survivor from Chicago becomes the second to get a rare double-lung transplant after recovering from the disease. Northwestern Medicine surgeons performed the transplant on the recovered patient last weekend.
The 60-year-old patient caught COVID-19 in late March and had been on life support for 100 days before receiving the lung transplant on July 4 at Northwestern Memorial Hospital. He was cleared of the coronavirus earlier this month and his doctors deemed him recovered enough to be operated on.
The first recovered COVID-19 patient to receive a lung transplant was a woman in her 20s from Utah. She received her new lungs last month and is now recovering. Just like her, the second survivor from Chicago is believed to make a full recovery soon, but doctors emphasize that even in recovered COVID-19 patients like them, the long-term consequences of a lung transplant remain unknown.
"Our first patient continues to recover at optimal pace," said Dr Rade Tomic, a pulmonologist and medical director of the Lung Transplant Program. "Our second patient is already off the ventilator and is talking to his family. We're optimistic that both patients will make a full recovery and return to their daily lives," he added.
Dr. Samuel Kim, a thoracic surgeon from Northwestern Medicine, said the transplant performed on the man from Chicago was only the second of its kind in the U.S. He said the woman from Utah and the man from Chicago both had their lungs severely damaged after contracting COVID-19.
"I've never seen any case like this," he said. "Nothing compares to what we see now with these two cases with COVID. The amount of lung destruction is by far nothing I've really seen in my lifetime," he added.
Comparing the man from Chicago's lungs to a broken concrete after recovering from COVID-19, Dr. Kim said it had taken them 10 long hours to complete the transplant due to the severe inflammation in his chest cavities. A double-lung transplant usually takes only six to seven hours.
"His lung damage was among the worst I've ever seen," he said.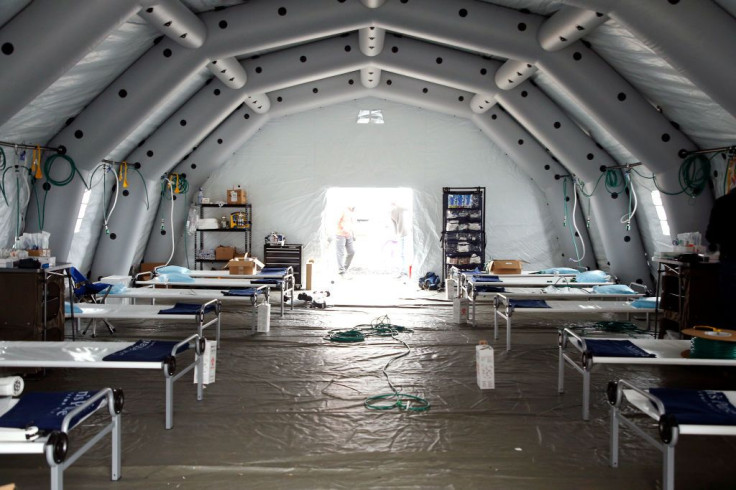 © 2023 Latin Times. All rights reserved. Do not reproduce without permission.