After two installments, fans are eager to see what "Creed III" will have to offer. But this early, there will be a key character who will not be appearing – Rocky Balboa (Sylvester Stallone).
However, Stallone is up-to-date with the happenings in "Creed III" even if he is not appearing. Speaking to Metro, the veteran actor pointed out how the next installment will not just be merely another boxing movie entry and that the script, the directorial debut of Michael B. Jordan is "really interesting."
"It takes it in a different direction. I wish them well and keep punching!" the famed Rocky actor said.
The only thing certain is that "Creed III" will continue to be a movie with a boxing theme. However, the plot that Jordan has in mind will keep most guessing. The only thing known now is that Jonathan Majors has been cast as an antagonist.
Hence, any conflict that the movie will carry will be settled in the boxing ring.
The change in direction is understandable. For those who watched Stallone's Rocky series, there is no question that the story of Apollo Creed is different. Although the first two "Creed" movies had some Balboa-themed lessons and regiments, the challenge for Jordan right now is to try and see how he can maintain that niche.
Finally, there is a glaring question that "Rocky" fans will be pondering. Does this mean that Stallone has stopped getting involved in future "Creed" installments if any?
Given that Stallone established himself in the famed "Rocky" series, it could be a passing of the torch in some capacity. He could still appear in some cameos but not as extensive as before. Aside from Stallone, only Jordan can perhaps hold the answer to that glaring question.
"Creed III" is anticipated to come out in early 2023.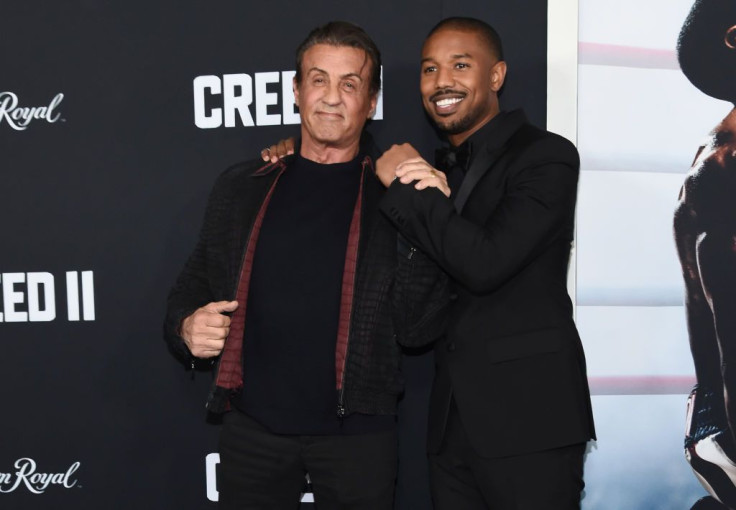 © 2023 Latin Times. All rights reserved. Do not reproduce without permission.