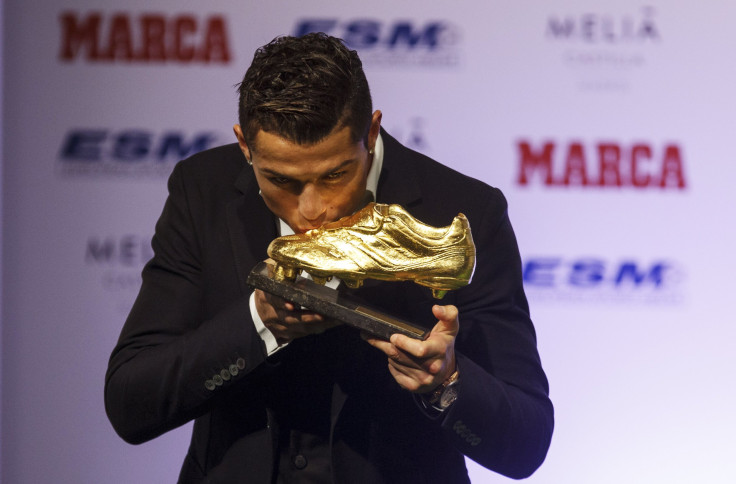 Cristiano Ronaldo vows to be one of the best to ever play the game, and he plans on doing that at his current club, Real Madrid. Ronaldo spoke to a huge crowd in the Spanish capital on Wednesday after receiving his third ever golden boot award for the most goals scored in Europe. Ronaldo and Luis Suarez both received the trophy for the 2013-2014 season for having 31 goals apiece last year.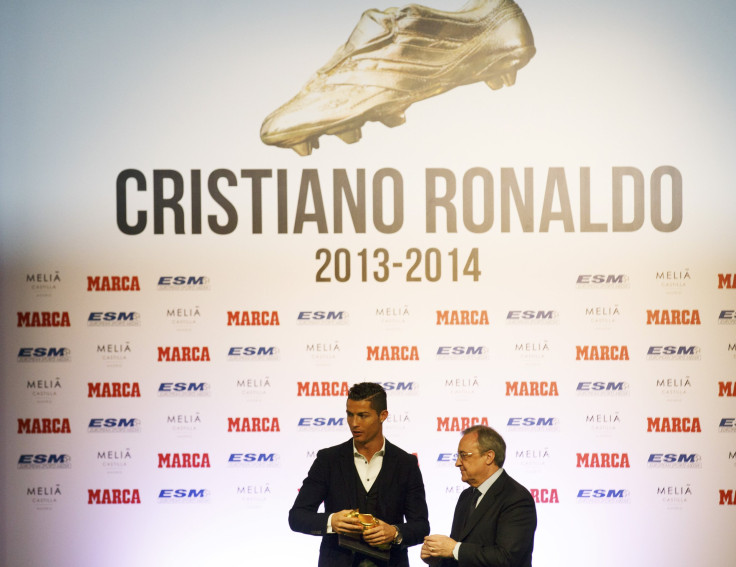 Ronaldo was dynamite in La Liga playing for Madrid while Suarez scored his 31 goals in a suspended shortened season for Liverpool in the English Premier League. Suarez received his golden boot in a ceremony last month, whereas Ronaldo was given the award on Wednesday. Ronaldo previously won the award in 2007-2008 while playing for Manchester United and in 2010-2011 with Real Madrid.
"Winning the third Golden Shoe feels just like winning the first," he told the crowd. "I am very happy this is a very special day. I always try to do things well, not just last season. I always want more. The last years my numbers have been very good. The last two were a bit better."
The 29-year old Portuguese star attended the event with his mother and his son, as well as teammates Gareth Bale, Sergio Ramos and Iker Casillas. Ronaldo told the crowd that he wanted to be the best player of all-time, and that he would like to continue to play with Real Madrid.
"I am not happy with being the best in Portugal. I want to be the best ever, I will work to do that. Then it depends on each individual's opinion. In my profession I want to be always the best, I am making my history step by step. When my career ends I want to look at the statistics and see that I am among the best players eve. I am sure I will be." He told the crowd.
"We must speak with Florentino Perez about renewing, but I am very happy. I have a contract until I am 33, then we will see if the 'Presi' wants me for a few more years. Every day I feel that the fans love me more. I promise them I will give my best on the pitch. My passion, my goals, my assists, my games. I have many years left at Madrid."
Ronaldo has been rumored in recent months to be returning to Manchester United where he began his career as a teenager, but if his words on Wednesday were any indication, he should remain with Real Madrid for quite some time. Ronaldo is already dominating La Liga in goals scored again this year as he has 17 goals in just 10 games on the 2014-2015 season. He has scored in twelve consecutive games and is the front runner to win the FIFA Ballon d'Or trophy, which is the current holder of.
© 2023 Latin Times. All rights reserved. Do not reproduce without permission.