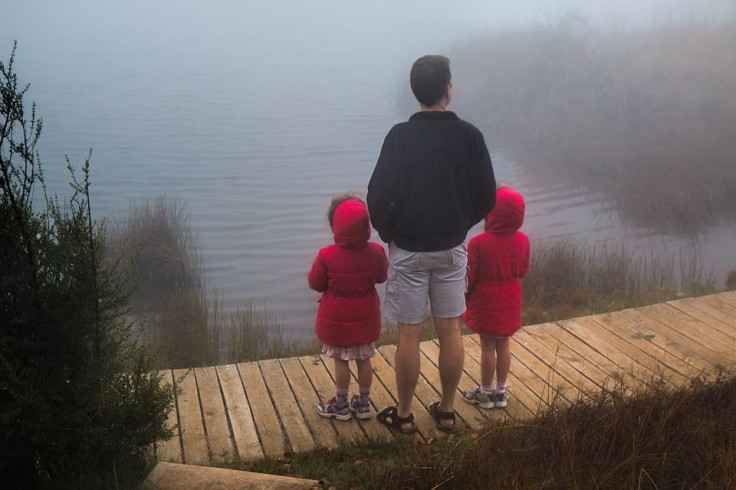 A 23-year-old father in Michigan is being hailed a hero when he ran into his burning home to rescue his twin daughters. On July 17, Ray Lucas and his girlfriend left their 18-month-old daughters in the care of Lucas' mother as they stepped out to buy groceries at the corner store. They were gone for about 15 minutes when upon returning found their Eastpointe home engulfed in flames.
According to CNN, Lucas' mother was in the front yard in a state of panic as she tried to get help. Realizing that his daughters were still trapped inside the house, Lucas plunged himself through the burning structure but could not see anything due to the amount of smoke and flames.
He relied mainly on his memory of the building's three-level floor layout and found his way down to the basement where he found the girls inside their cribs. One of the girls was standing up in her crib while his other daughter lay quietly in hers. Lucas believes his daughters were in shock and confused during the incident because of the smoke and flames surrounding them.
He immediately grabbed his children and held them against his chest to protect them from the flames and the suffocating smoke as he made his way up and out of the basement blindly retracing his steps.
When asked by media as to what drove him to brave the flames of his burning home, Lucas replied: "I was speechless. Action took over me. I ran into the house to get my babies."
"I did anything that any other father would do or should do," Lucas added.
Looking at the extent of the fire razing through his home, Lucas was not sure the fire department would arrive in time to save his daughters. Thinking everyone was already safe and sound as he handed the twin girls to his mother.
Lucas soon remembered his niece was also left with his mother when he went to the store. His niece was still trapped on the second floor of the home. Without second thoughts, he ran back inside of the house but could not locate her. He immediately ran to the backyard and saw his niece peeking through the second floor window. Lucas told his niece to jump out of the window reassuring her that he would catch her. The girl jumped and landed safe and unharmed in Lucas' arms.
His heroic deeds sadly may leave Lucas with lingering injuries as doctors have informed him that he might not regain his sight after his corneas got swollen and damaged from extreme exposure to the smoke. However, Lucas was happy to report that he feels his vision is slowly going back to normal.
The hero dad suffered third degree burns in his arms, both his ears, as well as the right side of his face and neck. His twin daughters also suffered serious burns and were treated in the intensive care unit at the Children's Hospital of Michigan. They sustained second and third degree burns in their legs, arms, cheeks and eyes with one of them requiring physical training to gain mobility in her arms and loosen her joints.
Lucas lost his home and his entire family's possessions in the fire. A GoFundMe page was set up by Lucas' aunt and so far, the funding has reached more than $286,000 with the help of some 8,000 supporters and donors.
The cause of the fire is still under investigation.