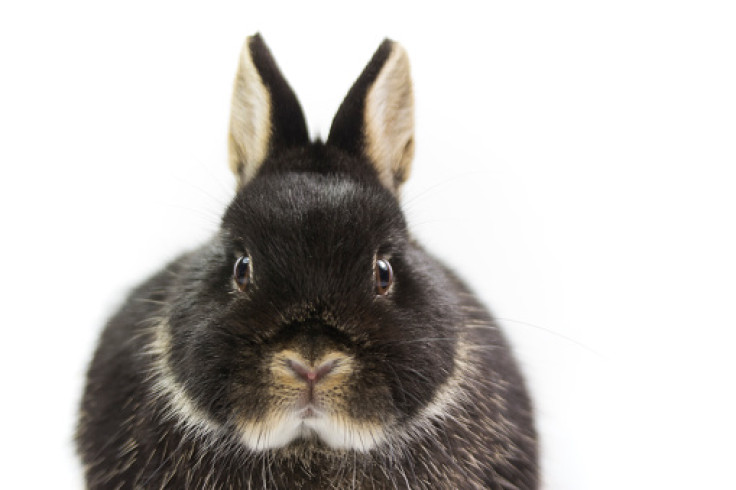 It's not the Killer Rabbit of Caerbannog from the cult classic movie "Monty Python and the Holy Grail," but rather a cute but dangerous bunny that is allegedly "terrifying" locals in an Iowa neighborhood.
The ferocious animal has reportedly bitten two individuals. The rabbit abruptly turned around and lunged at someone's foot in a video that was recorded by another individual.
According to KCCI, the black rabbit has been skulking through the streets of Perry, a suburb of Des Moines, and viciously assaulting people.
Ramona Rustan said she was one of the rabbit's victims, New York Post reported.
"It jumps up and bites me," Rustan told the outlet. "I am like, 'Oh, my gosh. I just got bit by a bunny.'"
The bunny then continued its terror spree at her next-door neighbor's house, she said.
"It came around to her car and wouldn't let her out of her car," Rustan said. "When she did get out of her car, it chased her up to her door."
Rustan decided to call the police. Police told her that they were aware of a rabbit "terrorizing people," in the area.
A police report obtained by KCCI shows that police responded to a report of a 13-year-old girl neighbor of Rustan who was bitten by the rabbit.
According to the report, the teenager got a rabies shot after the attack.
Rustan said she was "not worried about rabies because, when it bit me, you know, I didn't see it frothing at the mouth or anything like that."
The irritable rodent was finally caught by police on Friday, and they took it to the nearby wastewater treatment facility before releasing it.
Since then, there have been no reported sightings of the animal in the area.
© 2023 Latin Times. All rights reserved. Do not reproduce without permission.