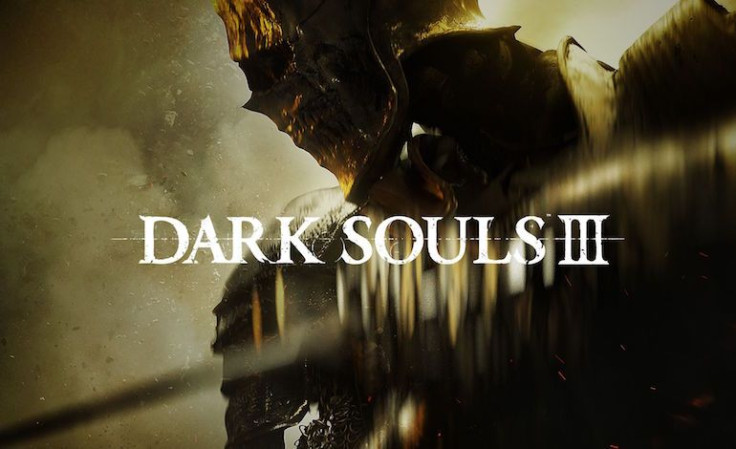 According to "Dark Souls 3" director, Hidetaka Miyazaki, the franchise ended when the title launched back in March, reports IGN. Miyazaki has confirmed that From Software is already working on a new IP, while reiterating that the studio does not want to return to its most famous franchise saying, "Dark Souls is over."
The news comes from an interview with GGN Gamer (translated by a NeoGAF user), where the From Software president confirmed the studio is currently working on a brand new game. "I think it's time we take a step to a new direction," explained Miyazaki. "Development of a new IP has already begun."
He went on to say there is no plans for a fourth installment, spinoff or tie-in game. However, he does mention that if in the future someone is adamant about making another "Dark Souls" title then he'll contemplate it. Miyazaki said:
"There's absolutely no plan right now for any sequels, spin-offs or tie-ins. But I can't say for certain the possibility is 0%. For example, if a From Software developer come to me five years from now and beg 'please let me make another Dark Souls'. Then I will not rule out the possibility to let my subordinates start a new project. What is certain for now is, to me personally Dark Souls is over."
While this is sad news for those dedicated "Dark Souls" fans, it doesn't mean that the studio won't ever make another title. It just means it won't happen in the next few years. Miyazaki did tell GGN Gamer there is a From Software franchise that he wants to see get more games -- "Armored Core."
"Personally I want to do it," Miyazaki replied to a question about the mech action series. "After all I was involved in three games in the series. Armored Core is one of the pillars of From Software's lineup, but I can't reveal anything at the moment."
Furthermore, Miyazaki confirmed that "Dark Souls 3's" two DLC packs would arrive to gamers later this year in the fall.
© 2023 Latin Times. All rights reserved. Do not reproduce without permission.