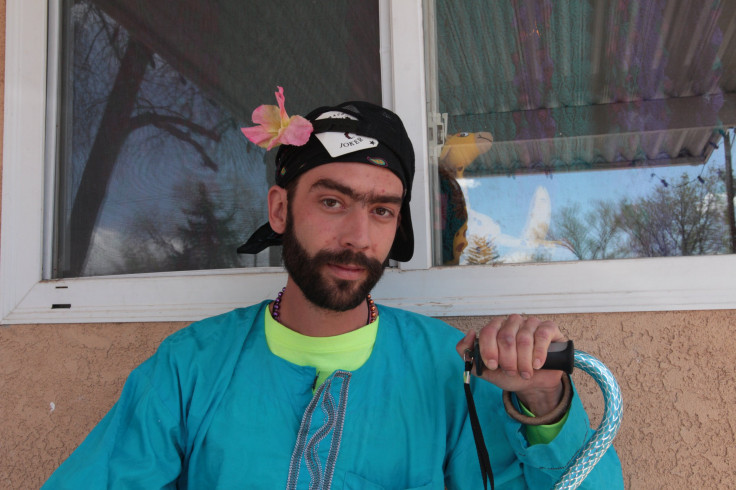 Santa Fe -- "I'm the monkey, not Chappelle," said Christopher Englander, who was arrested on Monday after he threw a banana peel at Dave Chappelle during a live comedy show in Santa Fe, New Mexico. In an interview with the Latin Times Englander told his side of the story, asserting that his peel toss was just a joke, and not racially motivated. The interview followed condemnations by the local leadership of the National Association for the Advancement of Colored People (NAACP) as well as the city's mayor.
"I am appalled that anyone from Santa Fe, a place that has embraced diversity for 400 years, would ever treat a guest to our city this way. The racism inherent in his actions is unacceptable. It doesn't represent who we are [....]," said Mayor Javier Gonzales, on his Facebook page.
The racism "inherent" in Englander's peel-toss is the long-standing racist trope of bananas being associated with monkeys, and by extension used to paint caricatures of Blacks. In the past few years these incidents have usually involved soccer fans, like the racist chanters that threw a whole banana at Barcelona's star forward Dani Alves, who is Black. (He peeled the banana and ate it, later saying "You have to take it with a dose of humor").
Few in Santa Fe seemed to think it was funny, least all the spokesperson for the local chapter branch of the NAACP.
"[Our members] are appalled at [Englander's] behavior," Branch President George Geder told the Latin Times. For Geder, 63, the banana peel was a blatant symbol of racism, and it evoked discrimination that he's faced in the past, like when his nearly all-white 3rd grade class read a children's book called "Little Black Sambo."
"The other kids talked liked minstrels to me, in [caricatured] dialect. I went home and cried to my mother." He added that bananas are part of a canon of caricatures that evoke a history of racism, just like big lips and watermelons. Englander apparently didn't understand this at the time he threw his banana peel.
"That had to be explained to me in jail," said Englander, who maintained that he did not know of the banana trope. "I didn't grow up in a racist community. I grew up as a minority, with hippies [in New Mexico and Hawaii]."
"I'm not a bad guy. I'm far from a racist," he said. Englander wanted people to know that he had volunteered at his father's NGO, mentoring troubled youth of different ethnicities. "Englander is a Hungarian Jewish name and my great grand parents narrowly escaped the Holocaust. My dad grew up in Chicago during the Civil Right movement [and that's what inspired his NGO work]."
Englander is being charged with assault and disorderly conduct. He confirmed that he was drinking before the comedy show, saying on a scale of one to the drunkest he'd ever been, he was at about a four or "feeling funny."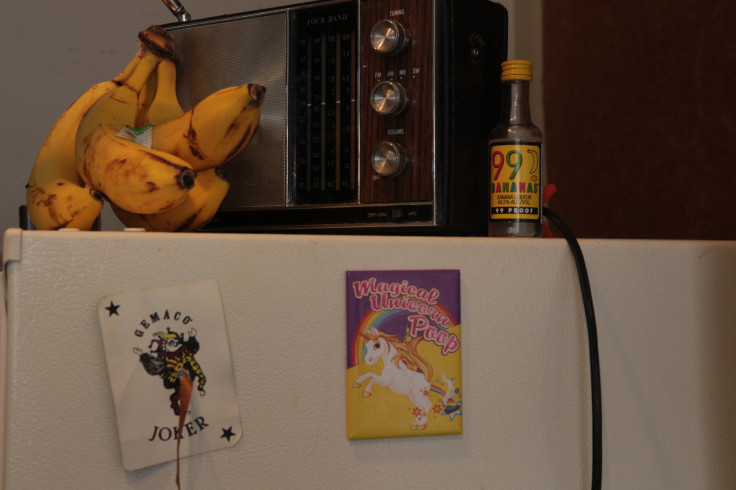 99 Bananas, Plus 1
As he tells it, Englander decided to throw the banana peel after a sequence of events that might boggle the mind of the average reader. He heard about Chappelle's sold-out show at the Lensic Performing Arts Center an hour before it started, and used a friend's connection to scalp a ticket. He skipped dinner and rushed to the venue, but only after purchasing a banana and a shot of 99 Bananas, a banana-flavored liquor. In the rush to eat the banana, take the shot, and reach his seat, the peel ended up in his back pocket, instead of a more logical place like a trashcan.
Despite having seats in the upper balcony, Englander and his friend "Johnny" (the Latin Times couldn't confirm his full name) made their way to the front, the comedic "splash zone" of Chappelle's act. Early in the show, Chappelle picked out Johnny, who was sketching the comic. Englander said they hoped that he would autograph the portrait. They were surprised when Chappelle abruptly returned the drawing pad. It's unclear if he didn't like the drawing, or was scoffing at Johnny's name, which he said was "Johnny Appleseed."
Geder, the NAACP representative, who didn't hear Englander's comments, argued that comedy audiences should expect abuse, especially if they're close to the front.
"When you go to an act like Chappelle's, or Richard Pryor's, or Eddie Murphy's, you have to be ready if you're in the front row," Geder said.
Angry at what he described as Chappelle's "bullying," Englander thought of the the banana peel in his pocket.
"Chappelle mentioned bananas twice at the beginning of the show, and I thought it was just cosmic. 'I have a banana peel!'," Englander said.
That's when he went for a heckle that would spawn international headlines. He tossed the banana, which crumpled against Chappelle's ankle.
"I am not going to let white people ruin bananas for me," Chappelle said during his act, before he jokingly threatened to beat Englander up. Englander claims that one of Chappelle's staff did punch him in the face while he was being held on the ground, but downplayed the assault, saying that the glancing blows didn't cause injury or pain.
Chappele Confronts Englander
Chappelle was so offended that he confronted Englander after the show, accompanied by law enforcement in an interrogation room. Furious, he asked Englander about his actions. According to Englander, the first thing that Chappelle asked was 'why the banana peel?'" Englander says that he told Chappell that if he knew that he'd be charged with assault, he would have handed the banana to him instead of throwing it.
Instead of explicitly apologizing to Chappelle, Englander appears to have focused on defending his actions. He said that he's a big fan of Chappelle's stand up, and his show. Perhaps based on his familiarity with the comic's work, he didn't think that wouldn't be offended.
"I thought the joker could take a joke," he said.
He added that it's not the first time he's pelted comedians with produce, and spoke at lengths about the tradition of heckling in comedy.
"I once threw a vegetable at a [white] comic at the Starry Plough in Berkeley. It was an open mic night. The guy wasn't funny, and he was saying these stupid racist jokes, and sexist jokes. [....] Those who care about comedy, who look up the history of heckling, will know that what I did was part of the show."
"They Don't Understand Me"
In his interview with the Latin Times, Englander attempted to correct what he says are misleading statements printed in newspapers while he was being held in the county jail.
Englander was also upset at quotes from a Santa Fe Police Department spokesman who told the Santa Fe New Mexican that Englander had made "several statements which appeared to be racially motivated." He claims to have said something very different.
"The cops were calling me racist right away. I told them that [it's cops that are racist], because they're always shooting minorities, causing tension between Blacks and whites. The cops didn't like that."
He dismissed the speculations of the Lensic's executive director Bob Martin, who said in comments to the Albuquerque Journal that the banana peel wasn't in his pocket "by coincidence." Comments like those led Geder and others to suspect that Englander's actions were premeditated, that he planned his peel launch in advance.
Even if Englander didn't think that what he did was wrong, would he do it again differently?
"Of course I'd throw the peel again," he said.
Santa Fe's Mayor called for the county D.A. to prosecute Englander "to the fullest extent of the law."
Geder welcomed the charges, and applauded Chappelle for standing up against Englander.
"He stood up for everybody. Nobody deserves to have waste or garbage thrown at them," Geder said.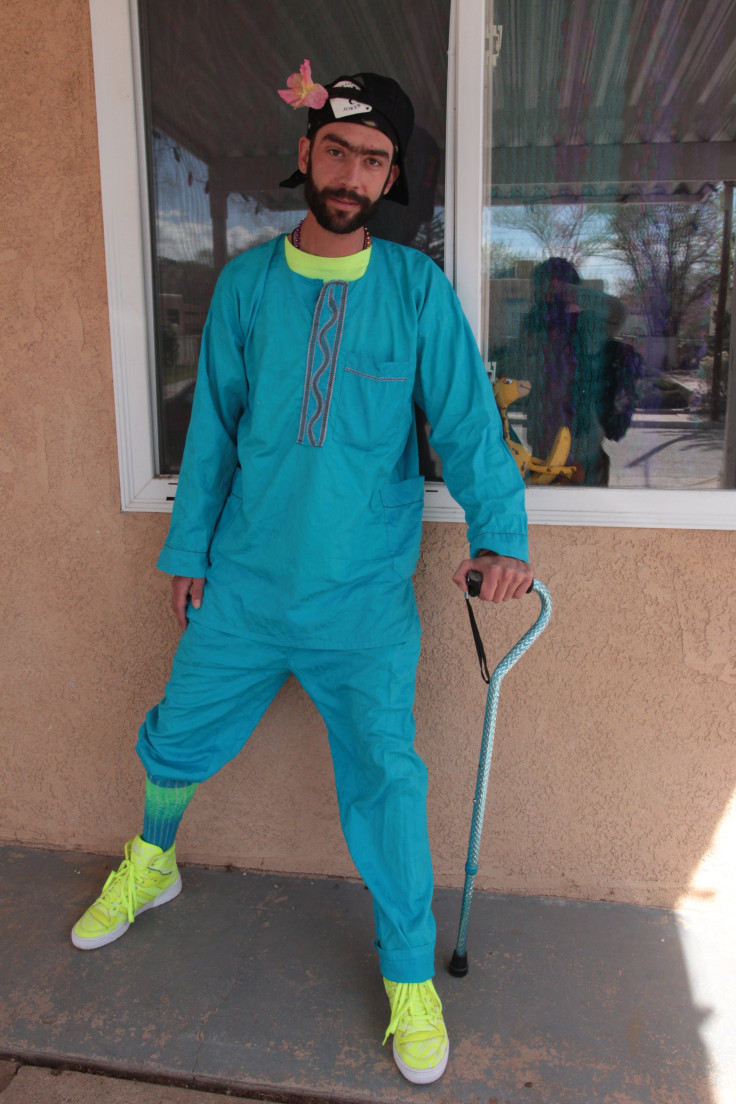 © 2023 Latin Times. All rights reserved. Do not reproduce without permission.