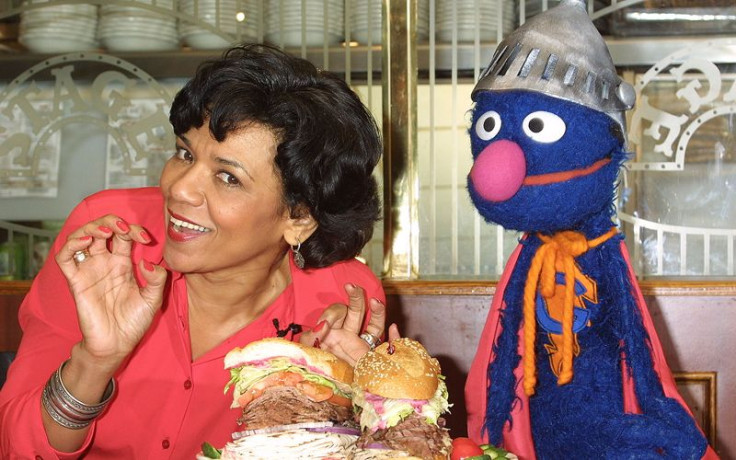 Who doesn't remember Sonia Manzano, the beloved Maria on "Sesame Street." The legendary actress is set to receive a Lifetime Achievement accolade during the Daytime Emmy Awards 2016. "My children and just about every child in America has grown up learning their ABC's from the iconic character of "Maria," on Sesame Street played by Sonia Manzano,"said Bob Mauro, President, NATAS. "Sonia not only brought the life events of marriage, having a baby, and being a mother to viewers young and old, she also brought a seldom-seen diversity, a Latin role-model, unlike anything on television at the time. She is one of the most beloved female performers in the history of Sesame Street, and the National Academy is proud to be honoring her with our prestigious Emmy Award for Lifetime Achievement."
"Honoring Sonia Manzano has a special meaning for me as we both started our professional careers doing the play, Godspell, though in different casts when we were practically children," said David Michaels, SVP, Daytime (NATAS). "Her talent both in front of the camera and as a writer, bringing the themes of diversity to a national audience on Sesame Street, is an extraordinary achievement worthy of this well-earned recognition!" Manzano will be picking up the honor on May 1, when the winners will be announced. Here are 10 facts about Sonia Manzano:
1. Sonia Manzano was born in Linwood, New Jersey, and was raised in South Bronx.
2. Sonia Manzano's parents are from Puerto Rico.
3. Sonia attended the High School Of Performing Arts and Carnegie Mellon University in Pittsburgh.
4. She joined "Sesame Street" in 1971 and holds 15 Emmy Awards for her previous work as part of the writing staff.
5. Manzano has performed on the New York stage in "The Vagina Monologues," "The Exonerated and "Love, Loss and What I Wore."
6. She has written for the Peabody Award-winning children's series, "Little Bill."
7. Her children's book, "No Dogs Allowed," published by Simon & Schuster Children's Publishing in 2004, was selected by the General Mills initiative Spoonfuls of Stories.
8. Manzano's second book, A Box Full of Kittens, was published in 2007.
9. Manzano's first young adult novel "The Revolution of Evelyn Serrano," published by Scholastic in 2012, was chosen as a Pura Belpre Honor Book.
10. A Christmas picture book, "Miracle on 133rd Street" was released September 2015.
11. Her memoir "Becoming Maria: Love and Chaos in the South Bronx" was published September 2015.
12. Manzano received the Congressional Hispanic Caucus Award in Washington, DC and the Hispanic Heritage Award for Education in 2003.
13. She was inducted into the Bronx Hall Of Fame in 2004.
14. She received an honorary doctorate in fine arts from Notre Dame University in 2005.
15. She retired from "Sesame Street" in 2015 after 44 years.
© 2023 Latin Times. All rights reserved. Do not reproduce without permission.