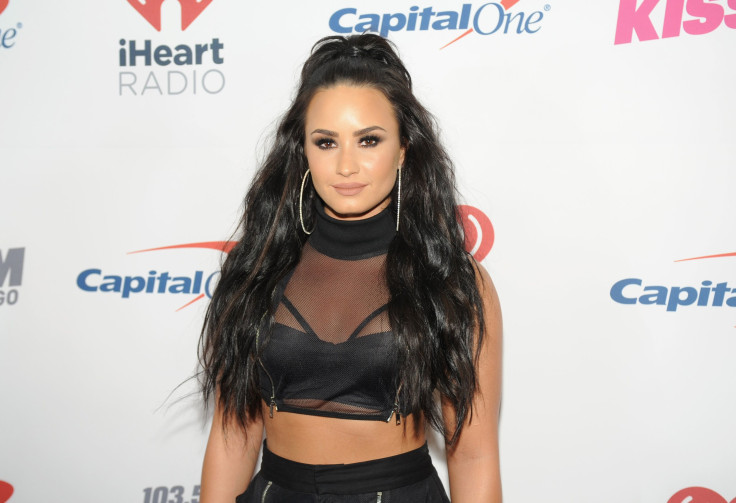 Just when Demi Lovato's fans thought her relationship with boyfriend Austin Wilson was already for keeps, she called it quits with the professional baseball player. Lovato and Wilson made their public debut last month when the "Sorry Not Sorry" singer shared on social media photos of them smooching.
Now, Lovato and Wilson are nothing more than friends. Ahead of Christmas, reports confirming Lovato and Wilson's breakup made the rounds on social media, making Twitter run wild with tweets from their fans. According to a source, Lovato ended her relationship with Wilson amicably. The reason for the demise of their short-lived romance was reportedly that Lovato would like to focus on herself so she could make new music.
The source went on to reveal that Lovato had realized her lifestyle was totally different from Wilson. "Their lifestyles were not meshing," said the source. "She's very focused on her sobriety and God and it wasn't a good fit for that. She's still working on herself and committed to that," the source added.
After breaking up with Wilson, Lovato deleted all traces of her ex-boyfriend from her social media. Now, every photo of them together is already wiped from her profiles.
Lovato's decision to break things up with Wilson and focus on herself comes just a few weeks after she teased on her social media that her fans could expect new music from her soon. Last month, Lovato sent her fans into a frenzy when she announced that she's back to making music. According to a source close to the singer, Lovato is committed to staying true to her promise to her fans.
"She's sticking with what she has been doing and working on her music," said the source. "That's her focus and nothing is going to change it. They decided it was best to go their separate ways. There are no hard feelings, it just wasn't going to work with him," the source added.
While news about their breakup broke the hearts of their fans, some take comfort in the mere fact that things did not end on a sour note for the former lovers. In fact, shortly after their split, Lovato reached out to her fans asking them to be kind to Wilson. "Please don't go after him. He's a good guy," she tweeted.
© 2023 Latin Times. All rights reserved. Do not reproduce without permission.