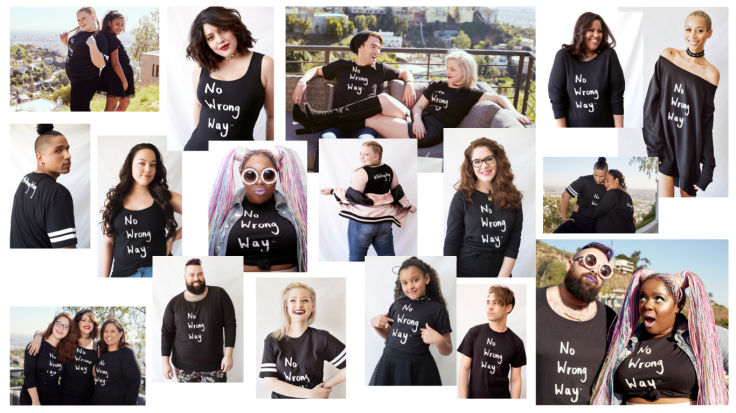 On March 20, International Model Denise Bidot officially launched her new fully inclusive lifestyle campaign called The No Wrong Way Movement. All pictures in the campaign are unretouched, further emphasizing Bidot's mission to celebrate everyone's individuality and uniqueness.
In 2016, Bidot started a lifestyle movement called "There's No Wrong Way to be a Woman." This successful movement was all about inspiring women to claim and own their unique beauty. The movement had so much support from not only women, but men, teens and members of the LGBTQ - lesbian, gay, bisexual, transgender, and queer (and/or questioning) - community that Bidot decided to rebrand, and "The No Wrong Way Movement" was born.
The follow-up campaign features 12 unique individuals ranging from age eight and up. The movement will include a direct to consumer unisex apparel collection, that includes hats and shirts, with more items to be introduced in the coming weeks.
With this bold new statement, Bidot hopes to inspire not just women, but everyone regardless of age, sexual orientation, or gender, to love, embrace, and support themselves and others. It is her hope that this movement will support unity, and the understanding that there truly is "No Wrong Way" to be you.
Along with the launch of her new movement Bidot has partnered with Sand Sisters Los Angeles and will be donating a portion of the profits from her merchandise sales from the months of March and April to be used towards helping sponsor children to attend their summer beach camp program. This camp provides children a summer of fun on the beach while learning to grow, gain confidence and blossom at their own pace.
© 2023 Latin Times. All rights reserved. Do not reproduce without permission.