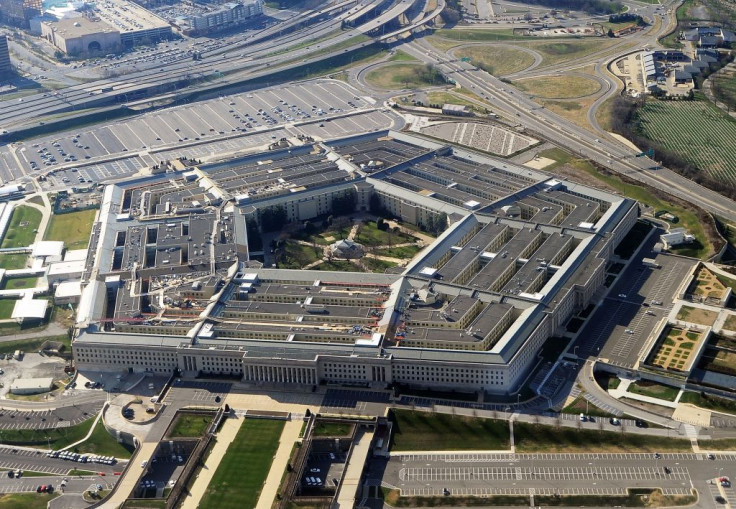 Pentagon documents reportedly got leaked online in recent weeks, and now U.S. officials are rattled. The documents have provided a window into how the U.S. spies on its allies as well as foes.
The officials fear that the new revelations could not only jeopardize sensitive sources, but also compromise important foreign relationships, reported CNN.
The extent of how U.S. eavesdrops on its key allies like Ukraine, South Korea and Israel have been exposed in some of the documents, which the U.S. officials say are authentic.
Other documents reveal the degree to which the U.S. has penetrated the Russian mercenary organization Wagner Group and Russian Ministry of Defense. It was done largely through intercepted communications as well as human sources. The leak means that the communications could now be cut off or sources could be in danger.
Other documents reveal weaknesses in Ukrainian air defense, weaponry and readiness of the troops at an important point in the war with Russia. This comes as Ukrainian troops get ready to launch a counteroffensive against the Russians.
A source close to Ukrainian President Volodymyr Zelensky said that Ukraine has changed some of its military plans because of the leak.
Pentagon deputy press secretary Sabrina Singh said Sunday that the Pentagon has stood up an "interagency effort" to assess the leak's impact.
Singh said in a statement that the Department of Defense is reviewing and assessing the validity of the photographed documents that are going viral on social media sites. Sje noted that they seem to contain "sensitive and highly classified material."
She shared that U.S. officials spoke with allies over the weekend regarding the leak. "Relevant congressional committees" have been informed.
Government officials in South Korea said on Sunday that they were aware that a leaked document suggested that U.S. intelligence had spied on its allies in Seoul. They were planning to "have necessary consultations with the U.S. side" over issues that were raised by the leak.
Israel's Prime Minister Benjamin Netanyahu's office issued a statement on Sunday in which it rejected a claim that was made in one of the leaked documents, reported The Guardian.
It claimed that the Israeli foreign intelligence agency had encouraged its staff and people of Israel to take part in anti-government protests across the country in March.
The statement said that the Mossad and its serving senior personnel have not engaged in the issue of the protests at all and are dedicated to "the value of service to the state that has guided the Mossad" since it was founded.
According to CNN, the Department of Justice (DOJ) has launched an investigation into the leaks.
U.S. said that they are taking the leaks seriously, and officials believe that the public release of the documents would represent a significant breach.
© 2023 Latin Times. All rights reserved. Do not reproduce without permission.