The legal woes of Deshaun Watson of the Cleveland Browns are far from over. It appears that when things simmer down, a new bombshell comes out.
Such is the case for the three-time Pro-Bowler who is already serving an 11-game suspension. He is halfway through that but is not yet in the clear as far as allegations of troubling behavior.
Now, a new problem has cropped up with reports that a 25th lawsuit has been filed against the 27-year-old NFL player.
A female massage therapist filed the lawsuit in Houston's Harris County District Court, accusing Watson of sexual misconduct, Fox 8 reported.
Watson has reportedly already settled confidentially some of the initial 24 lawsuits filed against him except for one. Hence, the new unnamed accuser technically becomes the second one and there is no telling if more will follow.
Critics had already suggested that after the initial group of complaints came out against the embattled NFL quarterback, more may follow.
The latest complainant alleges that the incident happened in December 2020 when Watson was still a member of the Houston Texans, NFL Insider Jonathan Jones reported.
According to the latest Watson accuser's lawyer, Anissah Nguyen, her client has been struggling from the encounter and needed time before she came forward. She is allegedly doing this now as her way of standing up for herself and other women who may have been victimized by the 12th-round pick of the 2017 NFL Draft.
Watson was initially suspended for eight games but this was extended to 11 after he violated the NFL's personal conduct policy. He was also required to pay a $5 million fine and required to undergo counseling.
So far, the Georgia native has not been criminally charged from the allegations. But it appears the latest accuser, per her attorney, is allegedly looking for a just and expeditious resolution to the case.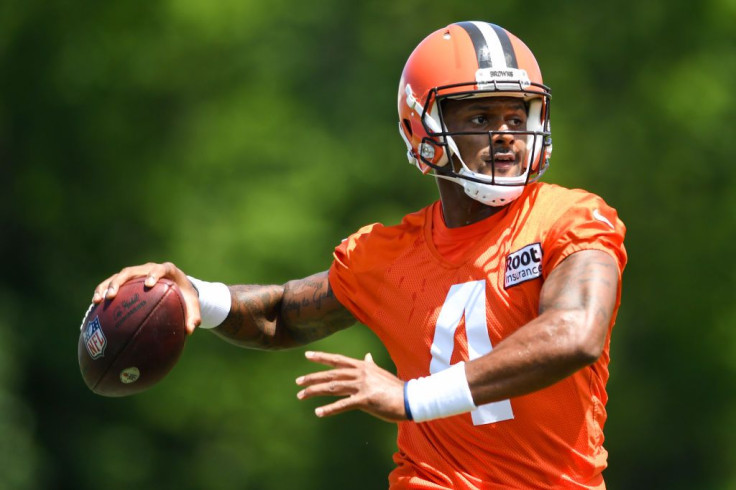 © 2023 Latin Times. All rights reserved. Do not reproduce without permission.