Vladimir Putin might be having several illnesses, but Ukrainian intelligence chief claimed that the Russian President "will not die tomorrow."
According to Mirror, Kyrylo Budanov, the Chief Intelligence Directorate of Ukraine's Ministry of Defense, said that Putin has "several serious illnesses, one of which is cancer." He said that he "fully confirms" the information about the Russian leader's ill health, but he added, "It is not worth hoping that Putin will die tomorrow." According to Budanov, Putin has at least a "few more years. Like it or not, but it's true."
He added that Putin's mental state was "confused" and hinted at the toll the failing Russia-Ukraine war could be taking on him. He claimed that the President was in a manic state. He said that people can argue a lot about the "state of the dictator, who thought he would capture the whole country (Ukraine) in three days and raise the Russian flag on the administration building in Kyiv."
He noted that for the third month in a row, declaring that Putin has "the second and sometimes the first army in the world, he cannot cope, in his words, 'with backward non-state Ukraine'."
According to multiple claims, Putin has allegedly undergone surgery for his ill health, reported Mirror. He is said to be suffering from cancer and undergoing chemotherapy as well as steroid treatment. Some reports claimed that he is suffering from Parkinson's or early-stage dementia. But multiple experts believe that he may have started cancer treatment or undergone surgery before the Russia-Ukraine war began in February.
The Russian leader could not attend a meeting of his security council as he had to receive "some kind of medical treatment," said former British intelligence officer Christopher Steele. On the other hand, Professor Valery Solovei, a Russian scientist and historian, claimed that Putin received emergency surgery in February.
In April, it was reported that a journalist asked Kremlin spokesman Dmitry Peskov if it was correct that Putin did not have cancer. Peskov replied, "Correct." Still, Putin has been missing engagements that have fueled speculation about his ill health.
In a recent meeting with Belarusian President Alexander Lukashenko, Putin was seen hunching over and twitching. His appearance was unsettling, and many said that the meeting appeared pre-recorded. This was apparently done to cover for Putin's alleged absence.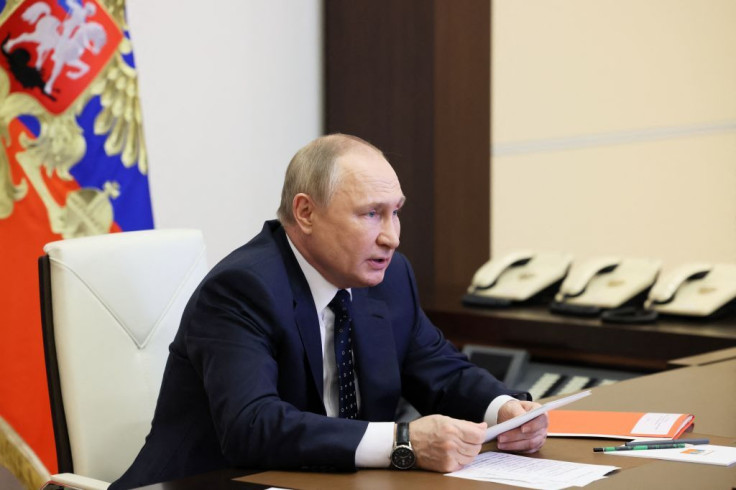 © 2023 Latin Times. All rights reserved. Do not reproduce without permission.