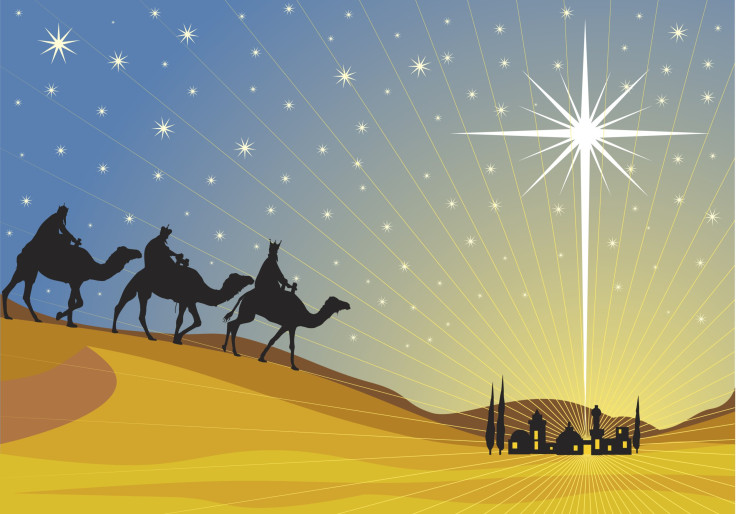 Día de los Reyes, also known as the Epiphany, is a Christian celebration that commemorates the Biblical story of the three kings who followed the star of Bethlehem to bring gifts to the Christ child. This marks the official 12th day of Christmas. According to the Biblical story, the Three Kings (also called wise men or magi) – named Melchior, Caspar and Balthazar – followed the Star of Bethlehem to find the birth place of Baby Jesus. They presented the baby with gifts of gold, frankincense and myrrh. The hispanic community particularly celebrates this day by giving gifts to children the same way the three kings brought gifts to Jesus.This is a very fun holiday for the children and an incentive to motivate them to behave well all year long.Many also use this as an opportunity to give gifts if they couldn't do so on Christmas Day. Here are some recommendations for the perfect Dia De Reyes messages to share with your kids
1- Today is a special night to remember that we are all one big family and the child God lives among us, Happy Three Kings Day.
2- That gifts of this day, love, hope and faith, stay for the entire year. Happy Three Kings Day!
3- Let's give a child a toy and they will give us a smile that will brighten our souls.That the union and peace will always be present with you.
4- The Three Kings visit once a year baby Jesus. I wish that the other 364 days they will take care of you and guide you and make you happy.
5- Today is a beautiful day to remember that we are all family and that baby Jesus lives within us.
6-You've been a good kid and therefore deserve the best. Be sure to behave as you have always so you will always receive our visit. Happy Three Kings Day!
7- Son, the three kings left a special message for you, they told me that because you behaved so good they left these gifts for you. Continue to behave the way you do and they will always be proud of you. Happy Epiphany!
8- The smile on your face when you open your gifts is incomparable. That's why you should always be a good girl and you will be rewarded by the three kings.
9- We hope you enjoy the gifts we have left you but most importantly that you enjoy the time you spend with your family. Happy Three Kings Day!
10- You can feel the excitement building up! With twinkling eyes, the children eagerly, and constantly ask what time it is, wishing for time to fly so they could open their presents. Reluctantly they go off to bed. As soon as they wake up, which is earlier than any other day, they run to see the gifts that the Three Magi left for them. Happy Three Kings Day!
© 2023 Latin Times. All rights reserved. Do not reproduce without permission.