While Prince Harry and Meghan Markle are settling in with their infant daughter, rumor has it that Harry was adamant about informing Queen Elizabeth first—and be given incisive details pertaining to the occasion—when it came to sharing baby news.
Despite the internal battles being fought within the British Royal Family, Harry and Meghan have only deep respect for the Queen and went ahead with Harry's preference of letting her know that their daughter, Lilibet "Lili" Diana Mountbatten-Windsor, was born before they announced it to the public on Sunday, as reported by New York Daily News.
The child's middle name is a tribute to the Queen, who was endearingly called "Lilibet" by close family members, including her late husband Prince Philip. The baby girl weighed 7 pounds, 11 ounces at the time of her birth on Friday.
The Sussexes who've dropped in their ranking—in terms of positioning on the royal website—were congratulated for the arrival of their baby daughter in a statement. "Congratulations to The Duke and Duchess of Sussex on the birth of Lilibet Diana! The Queen, The Prince of Wales and The Duchess of Cornwall and The Duke and Duchess of Cambridge are delighted with the news."
The tweet however came three hours later after the announcement came through, The Sun reported. The Sussexes informed the world about their daughter's birth at 5 p.m. GMT. The congratulatory post from the royals arrived at only 8pm.
Harry and Meghan, who're currently etching out a life on their own in Montecito, California, stepped down as working royals in the year 2019 and exited The Firm soon after the birth of Archie.
Meghan, who had no qualms in opening up about a rather dark phase in her life, cited how often she felt suicidal as she struggled with mental health issues after marrying into the Royal Family. The Duchess also revealed how she was subjected to racism at one instance—just before the birth of her older son Archie—hinting at how a senior royal member casually questioned her about how "dark" Archie's skin would be. While Harry clarified that the remarks weren't made by the Queen or Prince Philip, it definitely put the palace in an awkward spot.
Addressing the allegations, Buckingham Palace gently refuted the claims but maintained that the royal couple will "always be much-loved family members. The issues raised, particularly that of race, are concerning. While some recollections may vary, they are taken very seriously and will be addressed by the family privately."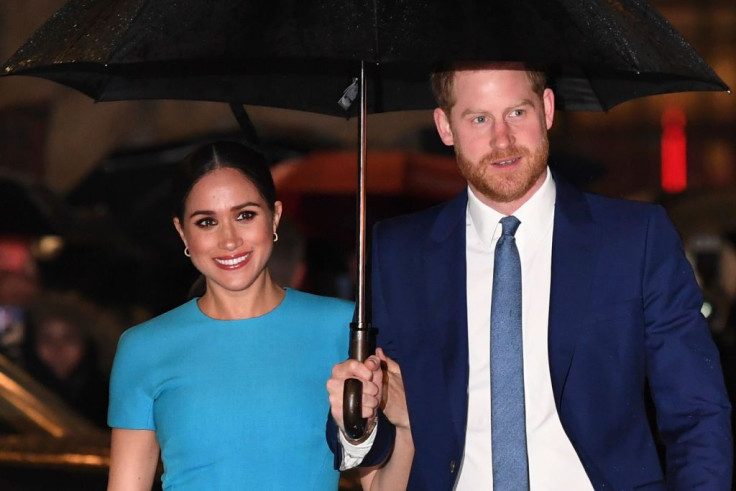 © 2023 Latin Times. All rights reserved. Do not reproduce without permission.