Khloe Kardashian has been rumored to be having an affair with one of her sisters' partners and the name of Scott Disick is being mentioned. He is Kourtney Kardashian's ex who she broke up with in 2015 despite having three kids together.
It was reported that the affair started when Khloe and her partner, Tristan Thompson, called it quits due to cheating. Disick continued to appear in "Keeping Up With the Kardashians" as he co-parents with Kourtney so he still sees and hangs out with the Kardashian sisters. But while he interacts with everyone, he is often seen with Khloe more and this is raising suspicions that they are attracted to each other.
Then in October last year, NW magazine reported that Khloe and Disick were caught keeping their bond in bed! It was claimed that the two have been flirting for a long time and alleged that they are hooking up for months at the time when the story was released.
"There's always been a huge connection between them, which has certainly raised eyebrows - but now it's out of control," a family insider supposedly told the magazine. "Scott sticks up for Khloe in a really passionate and intense way, and she adores him right back. They blow up each other's phones when they're apart and always making excuses to stay together, either to talk about 'branding' or just to hang out."
The source added that Sofia Richie, Disick's girlfriend doesn't stand up for herself and simply allows her boyfriend to do pretty much everything he wants. Thus, whenever Khloe calls, the father of Kourtney's children can easily go over to her, and in some nights, even for sleepovers.
The magazine is trying to suggest that Khloe and Disick's relationship is not in friendly terms anymore and it is not even sibling love either but romance. They allegedly have many secrets behind closed doors but nobody is confronting them about it yet.
The suspicions of their affair intensified when Khloe greeted Disck on his birthday last year. She wrote a long message for him and ended it with "FOREVER the Lord and the Lady."
But then again, this rumor has been quashed by Gossip Cop because after checking the facts, it discovered that the allegations are totally false. The publication was able to talk to a source close to the Kardashians and was told that what Khloe and Disick really have is pure platonic friendship that the "KUWTK" star also explained during an interview with AOL.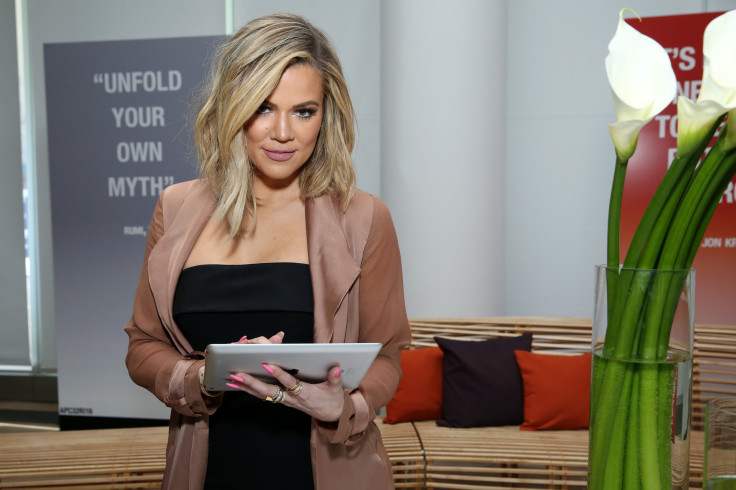 © 2023 Latin Times. All rights reserved. Do not reproduce without permission.