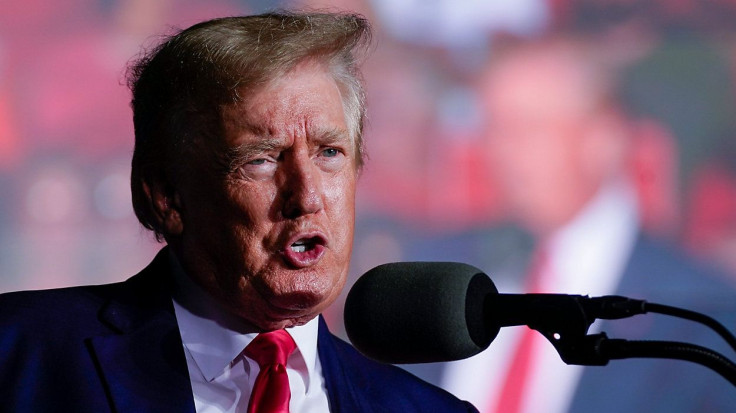 Digital World Acquisition Corp. had been in news for its plans to merge with former president Donald Trump's social media company. Now it has emerged that the publicly traded blank check company has fired its CEO.
Patrick Orlando was fired earlier this week, as per a Wednesday filing.
But Orlando, who along with his other company ARC Global Investments each owns 10% of DWAC, will remain as a director for the firm.
While the DWAC board works on executing a final succession plan, it appointed Eric Swider, another director, to serve as interim chief executive.
According to Variety, Swider has served on the board since September 2021, and has been serving as CEO of Rubidex since January 2020. It is a software development start-up that focuses on data security.
He is the founder of Renatus Advisors, which works with private clients. They resolve "complex strategic and operational matters as well as public clients, providing services related to disaster and economic recovery."
DWAC made an announcement on Wednesday, and cited "unprecedented headwinds" that made it necessary to change the leadership. It was done in order for the company to enter a "new phase."
The company, which has faced financial struggles, has been under investigation by the Securities and Exchange Commission. Even federal prosecutors in New York City are investigating the company, reported CNBC.
Amid all these obstacles, the company had aimed to merge with Trump Media and Technology Group. It is the parent company of Trump's Truth Social site. But there has been a delay in finalizing that deal. Last November, it secured a deadline extension for the Trump Media merger until September of this year. If it had not gotten that extension then it faced liquidation, and the delays have cost the company $100 million.
This comes amid Trump's own legal woes in Manhattan over a hush money payment to porn star Stormy Daniels before the 2016 Presidential election.
Trump, who has been using Truth Social for a while now, was also recently reinstated to Facebook and Twitter following a ban on his social media messages during the Jan. 6, 2021 Capitol riot. At the time, hundreds of his followers invaded Congress.
© 2023 Latin Times. All rights reserved. Do not reproduce without permission.