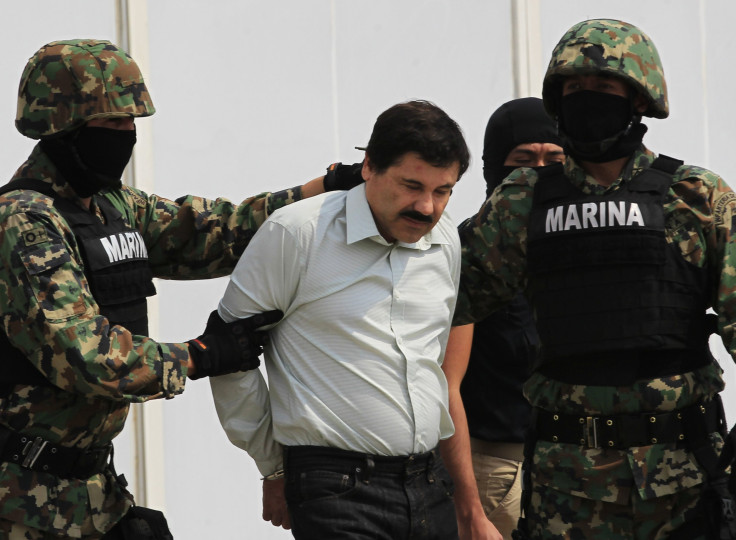 While 'El Chapo' Guzmán's notorious escape from a maximum-security prison was a shameful event for Mexico's officials, it was a happy coincidence for author Don Winslow who had just published his book "The Cartel." Winslow's book is actually based on the drug lord's story and the Sinaloa cartel boss escape helped skyrocket sales, as well as helped the book catch the eye of executives at 20th Century Fox. The studio bought the rights for the book after a fierce bidding battle for over $1MM, and they've teamed up with Academy Award-winning director Ridley Scott for the project.
The book is a sequel to Winslow's other best-seller, 2006's "The Power of The Dog," which explores the rising power of cartels starting in the 70s. The new book ("The Cartel"), focuses on the last 10 years, during which there's been an alleged collaboration between the Mexican government and organized crime an also fictionalizes 'El Chapo's' first escape in 2001, when he fled out of jail in a laundry cart, even though most believe he walked out like any other civilian thanks to a deal with Mexican officials. The book has received excellent reviews; often being described as "riveting," "eye-opening," and "worth every penny."
Shane Salerno, who also scripted the Don Winslow adaptation "Savages" directed by Oliver Stone, will pen the script. The story will follow the conflict between U.S. Drug Enforcement Agency (DEA) agent Art Keller and the 'El Chapo'-inspired character, Sinaloa cartel leader, Adan Barrera. Reports indicate Leonardo DiCaprio could potentially star as agent Keller, while nothing has been said as to who might star as Barrera.
© 2023 Latin Times. All rights reserved. Do not reproduce without permission.