The latest reports have revealed that men are at a higher risk of contracting the deadly Coronavirus. Going by the recent statistics; 54 percent of the patients tested positive in Wuhan were men. An earlier report also suggested that 68 percent of the reported cases were men.
While researchers are trying to find a scientific backing to the studies, experts link the showings of the reports to underlying infections and anti-infection capabilities of female hormones. And that's not all. The reported cases also recorded a common link: 46.4 percent of the Coronavirus patients suffering from an underlying health condition. Over a quarter of all the patients were shifted to the intensive care unit, a meager four percent succumbed to the deadly virus.
Diabetics seemed to be at a higher risk as the high blood sugar levels that come with diabetes are likely to consume the molecules in the immune system which ideally equips the body to fight infection. The studies suggested that conditions like chronic heart disease often led to inflammation which makes the immune system less resistant to infection. Similarly, cancer treatments seemed to have the same effect.
Given how there isn't a medical backing as such to cement the recent findings, the Zhongnan Hospital of Wuhan University ascertained that the results in the reports could be related to the fact that most workers at the Huanan Seafood Wholesale Market, who were afflicted by the deadly disease were male. And, if this observation holds true, the coronavirus gender gap might diminish in due course of time—just as more cases appear.
Recent researches also reported a common link among coronaviruses. SARS, another deadly Coronavirus that struck in 2003, drew a similar pattern: Albeit more women contracted the deadly virus, it was more prevalent among men in older ages (55 and above.)
Another observation in line with the research was that the virus was likely to affect senior citizens and those in their middle age. The average age of the patients was much higher: 56. Furthermore, it was revealed that the statistics proved relevant in the case of individuals of color—black men and women (4.8 percent and 2.9 percent). A similar observation was recorded among Mexican men and women (6.6 percent and 4.7 percent).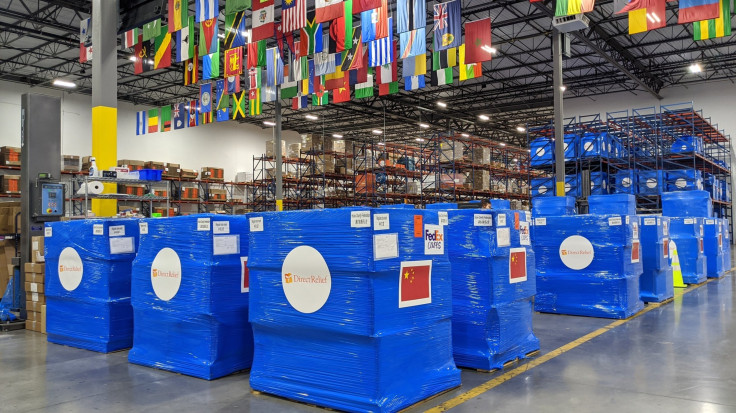 © 2023 Latin Times. All rights reserved. Do not reproduce without permission.