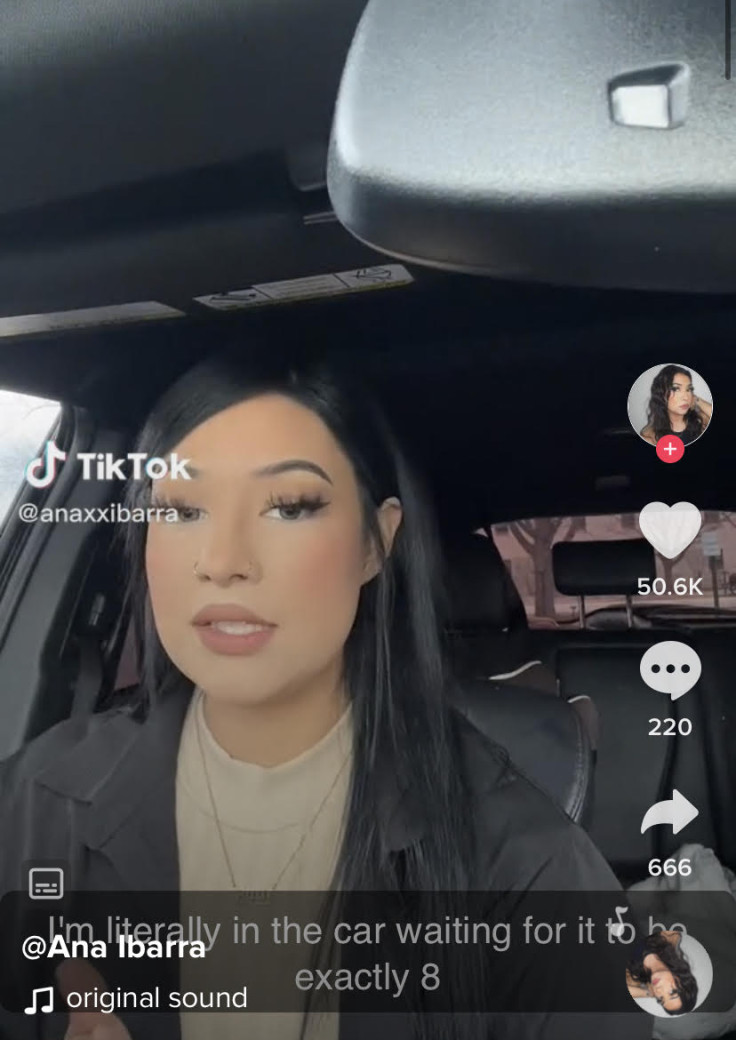 A Hispanic woman sparked controversy as she records herself waiting outside her workplace until it hits 8 a.m., as she is paid to start work at that time.
No matter if you like or hate your job, we can all agree that no one likes to stay extra after your original shift ends.
However, one woman takes this sentiment to another level, refusing to work even a second beyond what she's being paid for.
TikToker Ana Ibarra (@anaxxibarra) posted a video of herself sitting in a car just before the start of her work hours and unwilling to enter her workplace until the clock reads exactly 8 a.m.
The video reached over 50.6k views.
"I'm literally in the car waiting for it to be exactly 8 so I can walk in my job," Ana says, "Because I start work at 8."
She continues, "That means I'm gonna leave at exactly the time that I'm supposed to leave."
As Ana waits for the clock to strike 8 a.m., she munches on some hot cheetos.
Several viewers commented on the video showing their support, while some did not.
"If they want you to be there to set up for work 15 minutes early, they need to pay 👏 you 👏 for 👏 those 👏 15 👏 minutes 👏👏👏" a viewer commented.
"This me. I make it to my desk at 8. And i grab the door at 5 on the nose. That is whT i get paid for.THESE COMPANIES DONT CARE ABOUT YOU OR UR MENTAL," another user showed support.
Some on the other hand did not agree.
"i got in trouble for doing that because apparently at my time i'm supposed to already start working, not just walking in," another user chimed in.
"😳.. I start at 10, and I'm there at 9. I cannot stand walking in to my job AT the time I start.." another user commented.
Do you enter work a few minutes early to settle down before working?
© 2023 Latin Times. All rights reserved. Do not reproduce without permission.