A Houston doctor, who went viral after getting the support of former president Donald Trump, has been fined by the Texas Medical Board as a corrective action for promoting the use of hydroxychloroquine to treat COVID-19.
The controversial medical figure, Stella Immanuel, was told to pay $500 and submit proof that her patients consented to be prescribed the unproven treatment after explaining all the potential health consequences, the New York Daily News reported.
Immanuel must also enact the necessary policies and procedures that her clinic allegedly performed before treatment with off-label medication begins.
The corrective action is deemed non-disciplinary. However, violating the order may lead to disciplinary action.
The doctor claimed more than 400 of her COVID-19 patients, including the elderly and those with pre-existing conditions, recovered with hydroxychloroquine. The far-right community has been pushing for its use since last year, the HuffPost noted.
In June 2020, the Food and Drug Administration (FDA) cautioned against the unorthodox cure, revoking its emergency use authorization as there is "no benefit for decreasing the likelihood of death or speeding recovery."
The FDA further noted hydroxychloroquine instead caused heart rhythm problems, blood and lymph system disorders, kidney injuries, and liver problems to COVID-19 patients given the drug.
The Texas Medical Board also last year warned to take action against physicians for touting false COVID-19 cures.
"A physician must provide full disclosure of treatment options, side effects, obtain informed consent, and there cannot be false, misleading or deceptive advertising or statements made regarding any therapies, including a cure for COVID-19," its previous statement read.
Immanuel would reveal weeks later that the board is investigating her amid claims "Big Tech is censoring Experts and suppressing the CURE."
The doctor is also the founding preacher of the Fire Power Ministries church.
She became viral overnight after Trump retweeted her for making bizarre medical claims. One of which is that some doctors use alien DNA to later attribute some health issues to fantasizing about having sex with witches and demons, according to KHOU 11.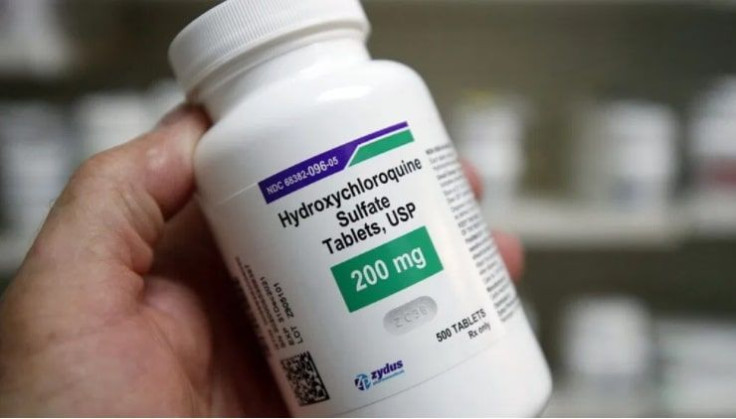 © 2023 Latin Times. All rights reserved. Do not reproduce without permission.