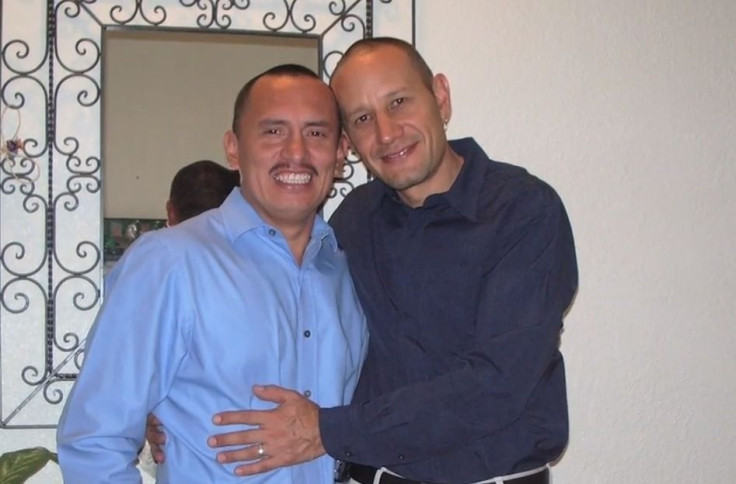 The historic Supreme Court decision on the Defense of Marriage Act which granted federal benefits to same-sex marriages and struck down Prop 8, a California ballot proposition which defined marriage in the state as being between a man and a woman, was greeted especially enthusiastically by many of the nation's estimated 27,000 LGBT binational couples. Undocumented spouses of US citizens or green-card holders can be sponsored by their spouses for permanent residency.
NBC reported that just the Supreme Court decision came just in time for one New York City man. Steven, a gay man from Colombia who is married to American citizen Sean Brooks, was at a hearing to decide whether or not he would be deported. An intern from the DOMA project, a campaign of gay binational couples, sprinted five blocks to the courthouse to get the 77-page Supreme Court decision to the judge. The judge halted Steven's deportation.
RELATED: Mexico Objects To 'Border Surge' Amendment
Californian Juan Rivera, whose relationship with his husband Eric Manríquez was chronicled in the video op-ed "Eric and Juan" by Jens Erik Gould, told the Latin Times that he and Eric had been "jumping up and down" at the news. "Yesterday was the best day of my life," he added.
Rivera, originally from Guanajuato, Mexico, is undocumented. Manríquez, whom he rushed to marry in 2008 in the brief time between when gay marriage was legal in California - before Prop 8 was passed and made it illegal again - was born in Mexico City but gained US citizenship through his mother. Rivera said the Supreme Court's decision would open up a vast number of opportunities for him. First on the list is returning to Mexico, where his 89-year-old father is sick with prostate cancer.
RELATED: DOMA Ruling A Late Victory For Senator Patrick Leahy
Asked how long it had been since he'd seen his father, Rivera said, "A long time. A long time. 10 years, already. My mom passed in 2003 and I was there. Since then, I haven't seen him."
The court's decision has also brought within reach the possibility of starting his own business. Currently Rivera helps Manríquez run a building maintenance service in Los Angeles which has clients as far away as Fort Worth, Texas, where Manríquez had been when news of the decision broke. Rivera has for years hoped to one day branch off of his husband's work to start his own, related service, but could not - without a Social Security number, he couldn't get licensed.
RELATED: California Immigration Officer Allegedly Bribed With Egg Rolls, Cash
On Wednesday, he went straight to an immigration lawyer after the Supreme Court announced the decision to discuss what he needed to do for a green card, skeptical that it would last.
"It's not going to be easy to keep this thing," he said in reference to the right to marry. "The gay community has too many people against it. They're going to try to do something to affect what we have right now...I don't know, I don't think they can do something about DOMA. But we don't know. So for now, we need to hurry up."
© 2023 Latin Times. All rights reserved. Do not reproduce without permission.