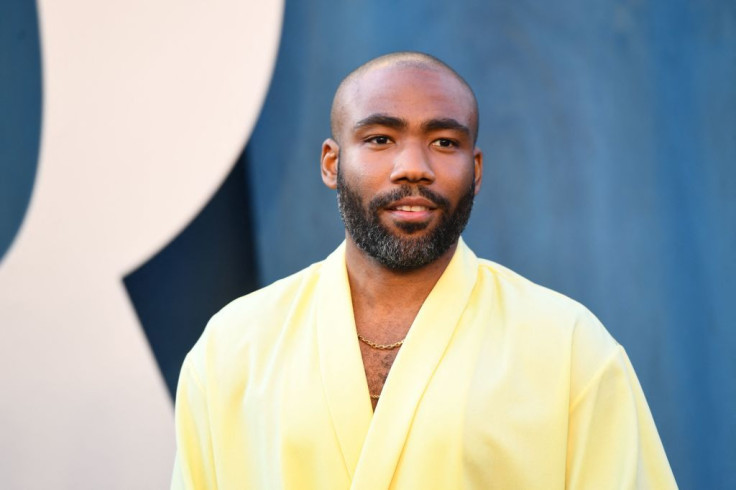 Donald Glover is finally getting a Spider-Man movie. It's just not who you think. According to an Exclusive with The Hollywood Reporter, Donald Glover is set to star in and produce a Spider-Man movie based on the obscure disco-inspired villain Hypno-Hustler. The movie will be a part of the Sony Pictures' Spider-Man universe of Sony owned Marvel Comics characters. Although, its technically a Spider-Man movie, there will likely be no appearance of Spidey in any way. Similar to Tom Hardy's Venom, the Spider-Man-adjacent movie from Sony Pictures will probably not feature our favorite web-slinger. The films script which has no title as of yet, will be written by comedian Eddie Murphy's son Myles Murphy.
Talented actor, rapper, comedian, director and producer Donald Glover aka Childish Gambino known for projects like "Community" and "Atlanta," is set to take on the D-list character typically seen on worst villains list. With only 14 comic book appearances marvel fans are left puzzled as to why Glover is taking on the obscure character set in the 1970s. However, knowing Glover's musical talents he could potentially bring something interesting to the D-level villain.
Glover, has won five Grammy Awards for his music under the moniker Childish Gambino, he has also starred in numerous comedy specials and stand-ups. Ironically over a decade ago fans of his hit show Community demanded he play Spider-Man even sparking a a fun social media campaign on the series. Eventually the role went to Andrew Garfield. As an inside joke, he appeared on the season premiere in Spider-Man pajamas. With the popularity of the campaign writer Brian Michael Bendis credits Donald Glover as the inspiration for Miles Morales, where he created the character for the Ultimate Spider-Man comic.
"He looked fantastic!" Bendis recalls. "I saw him in the costume and thought, 'I would like to read that book.' So I was glad I was writing that book."
Since then, fans have insisted that "Donald Glover should play Spider-Man." Glover also voiced Miles in Disney XD's Ultimate Spider-Man, and confirmed the existence of Miles in the MCU with the introduction of Aaron Davis and the mentioning of his "nephew." After appearing as Aaron Davis, aka the Prowler in the MCU, fans have been anticipating his Prowler debut which has fans questioning why on earth is he playing this character.
Hypno-Hustler is in no way one of Spider-Man's top villains, as mentioned the 70's character regularly shows up on worst supervillain lists. Antoine Delsoin aka Hypno-Hustler, created by Bill Mantlo and Frank Springer first appeared in Peter Parker, the Spectacular Spider-Man #24 (November 1978). He was the leader of a band called the Mercy Killers and he used hypnosis technology in his specialized guitar on his audience in order to rob them. He also had knockout gas projection in his boots and retractable knives in the soles.
The fact that this is a Sony project and not tied to Marvel, he may be given more creative liberties with his interpretation of the character. We don't know much about this project but we could expect to see a disco period piece, or maybe a more modern take like a re-imagined hip hop version. Since the character uses music to hypnotize people, viewers should expect to get a great music soundtrack, be it super groovy and funky or extra cheesy.
Sony owns the film rights to Spider-Man and Spider-Man related characters and is developing a number of live-action films based on both villains and heroes. With mixed reactions and not so great ratings for previous releases such as Venom and Morbius, fans can only be skeptical with the handling of the upcoming characters - Kraven the Hunter, Madame Web, Spider-Woman, and now Hypno-Hustler.
© 2023 Latin Times. All rights reserved. Do not reproduce without permission.